What is a Washington Notary Public Bond?
A quick guide to this essential requirement for Notary Publics in Washington!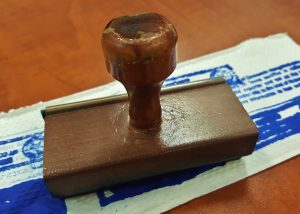 The Washington State Department of Licensing requires all those who are applying to be certified as a notary public in Washington to submit a surety bond to the Director.
The requirement complies with Chapter 42.44.020 of the Revised Code of Washington.
A Notary Public is someone appointed to perform the following acts:
Administers an oath or affirmation
Certifies or attests a copy
Confirms that an event has happened
Verifies that an action has been performed
Taking an acknowledgment
Carries out a verification upon oath or affirmation
Be a witness or attest to a signature
Receives a protest of a negotiable instrument
What is the bond amount?
The bond amount is $10,000.
Those who have excellent credit scores may qualify for a very low bond premium or just 1% of the bond amount!
Find out what you need to pay by getting your FREE quote here!
What are the bond conditions?
The surety bond company should be authorized to do business in the State of Washington such as Surety Bond Authority
The bond must cover the 4-year term of a Notary Public starting on the date that he or she is appointed and will end on the day the Notary Public's appointment expires
The bond must be issued specifically for the Notary Public's appointment
The Notary Public/Principal is obligated to comply with the provisions of Chapter 42.44 of the Revised Code of Washington and all the other rules and regulations that govern Notary Publics in Washington.
The Notary Public/Principal must correctly perform the notarial acts
How can I obtain this type of bond?
STEP 1: Apply for the bond
You need to complete and submit a bond application.
STEP 2: Underwriting
We will ask you a couple of valuable information needed for the underwriting process which includes, but are not limited to, the following:
Your financial history
Your job performance history
Your credit score
An underwriter will carefully evaluate all those.
STEP 3: Bond execution
Once the underwriter is done with the underwriting process, we will immediately issue the bond and send it to you!
What are the requirements to become a Notary Public in Washington?
Must be at least 18 years old
Must know how to speak, read, and write in English
A legal resident of the State of Washington, or resides in Idaho or Oregon, but is employed in Washington
Complete the Notary Public Appointment/Reappointment Application form
Pay the necessary $30 application fee
Do you need further information about this bond? Call us! We'll be glad to assist you!