What is a Washington Mortgage Broker Bond?
Get to know what this bond is for and how to obtain one quickly!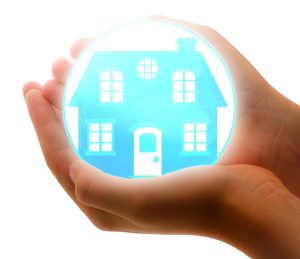 All persons who are applying for a Mortgage Broker License in Washington, as well as those who currently hold a license, are required to furnish and maintain a surety bond.
The requirement is stated in Chapter 19.146 of the Revised Code of Washington or the Mortgage Broker Practices Act and is enforced by the Washington State Department of Financial Institutions.
A mortgage broker is someone who assists in obtaining a residential mortgage loan or conducts residential mortgage loan modification services.
What is the bond amount?
The bond amount varies. It will depend on the licensee's annual loan origination volume and what the Director of Financial Institutions deems as sufficient.
Mortgage Broker License Applicants: $20,000
Current Mortgage Broker Licensees:
 

BOND AMOUNT

 

LOAN VOLUME IN MILLIONS
$ 20,000
$ 0 – $ 20
$ 40,000
$ 20 – $ 40
$ 60,000
$ 40 or more
You may be eligible for a very low bond premium or just 1% of the bond amount!
Get your FREE quote here today to determine what you need to pay!
What are the bond conditions?
The surety bond company should be authorized to do business in the State of Washington
The bond should be made payable to the State of Washington
The mortgage broker license applicant or licensee is obligated to comply with the provisions of the Revised Code of Washington (

Chapter 19.146)

 or the Mortgage Broker Practices Act and all rules made by the Director of the Department of Financial Institutions of the State of Washington
If the mortgage broker licensee commits a violation, the aggrieved party may be eligible to file a claim on the bond
In case of bond withdrawal, a 30-day notice is required
How can I acquire this bond?
To secure this type of bond, you must seek the assistance of a surety bond company such as Surety Bond Authority.
First, you need to submit a bond application.
Once the application is received, one of our expert surety bond agents will guide you through the whole process – from application until submission. We will make sure that you understand all the conditions before the bond is issued.
An underwriter will then evaluate the following:
Your financial strength
Your job performance history
Your credit score
Once the pre-qualification process is fulfilled, we will execute the bond and send it to you!
What else are the mortgage broker license requirements?
The mortgage broker must register with the Washington Secretary of State and Business License Services
Secure a Trust Accounting
A Designated Broker must be assigned
Have your fingerprints taken
Complete and submit the Mortgage Broker Application through NMLS
Pay the necessary application fee of $1,000
Need more information? Call us today!