What is a Washington Investment Adviser Bond?
Get to know the who, what, how, and why of this important bond!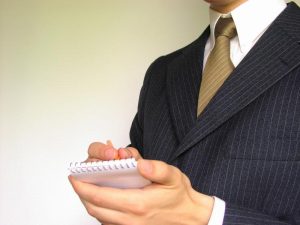 The Administrator of Securities requires persons who are applying for registration as an Investment Banker or who are renewing their registration to post a surety bond.
The surety bond is a prerequisite for those who have discretionary authority over client funds or securities but do not meet the minimum net worth requirements stated in the Washington Administrative Code 460-24A-170, and implemented under Chapter 21.20 of the Revised Code of Washington or the Securities Act of Washington.
An Investment Adviser's duties are the following:
Directly or indirectly advises others regarding the value of securities
Gives advice regarding purchasing, investing in, or selling securities
Issues analyses or reports concerning securities
Act as a financial planner who provides investment advisory services
What is the bond amount?
The bond amount should be the net worth deficiency rounded up to the nearest $5,000.
Those who have excellent credit scores may qualify for a very low bond premium or just 1% of the bond amount!
Find out what you need to pay by getting your FREE quote here!
What are the Washington Investment Adviser Bond conditions?
The bond will be a legally binding agreement between these three key parties:
Principal – The Investment Adviser who is applying for registration or who is renewing his or her registration
Obligee – The State of Washington
Surety – the surety bond company that will issue the bond
The surety bond company should be authorized to do business in the State of Washington
The Investment Adviser/Principal is obligated to comply with the provisions of the Securities Act of Washington and all the other rules and regulations that govern investment advisers in Washington
The Investment Adviser/Principal should account for all securities and monies that he or she is responsible for
If the Investment Adviser commits a valid violation, the aggrieved party will be eligible to file a claim on the bond
A lawsuit cannot be enforced on the bond unless it is brought within three years after the sale
In case of bond withdrawal, a 30-day notice is required
How can I obtain this type of bond?
STEP 1: Apply for the bond
You need to fill out and submit a bond application first.
STEP 2: Underwriting
We will ask you a couple of relevant information needed for the underwriting process which includes, but are not limited to, the following:
Your financial history
Your business/job performance history
Your credit score
An underwriter will carefully evaluate all those.
STEP 3: Bond execution
Once the underwriter is done with the underwriting process, we will immediately issue the bond and send it to you!
Are you ready to start on your bond? Call us now!