What is a Washington Cosmetology School Bond?
Get a quick look at what this bond is for and why you need to obtain one!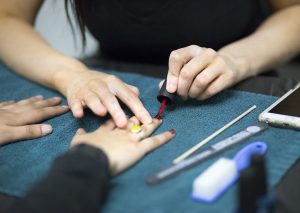 You need this bond if you are starting a Cosmetology School in Washington. This licensure requirement is enforced by the Washington State Department of Licensing, according to Chapter 18.16.140 of the Revised Code of Washington.
The purpose of this bond is to protect the free prepaid Cosmetology School student tuition.
What is the bond amount?
The bond amount should not be less than $10,000 or 10% of the annual gross tuition collected by the Cosmetology School, whichever is higher. However, the bond amount should not exceed $50,000.
For new license applicants, the bond amount will be based on the estimated annual gross tuition.
Those who have excellent credit scores may qualify for a very low bond premium!
Find out what needs to pay by getting your FREE quote here!
What are the Cosmetology School Bond conditions?
The bond will be a legally binding agreement between these three key parties:
Principal – The owner of the Cosmetology School applying for the license
Obligee – The State of Washington
Surety – the surety bond company that will issue the bond
The bond must be issued by a surety bond company licensed to conduct business in Washington such as Surety Bond Authority
The bond should be made payable to the State of Washington
The license applicant/Principal will comply with all the provisions of Chapter 18.16 of the Revised Code of Washington, all rules and regulations adopted by the Director of the Department of Licensing by the Chapter mentioned above, and all the other applicable rules that govern Cosmetology Schools
In case of a valid violation, the aggrieved party or the State of Washington will be eligible to file a claim on the bond
The school should submit its gross tuition annually using the forms provided by the Washington State Department of Licensing
In case of cancellation, a 30-day notice is required
How can I obtain this Cosmetology School Bond?
To secure this type of bond, you must seek the assistance of a reputable surety bond company such as Surety Bond Authority.
First, you need to submit a bond application.
Once the application is received, one of our expert surety bond agents will guide you through the whole process – from application until submission.
An underwriter will then evaluate your financial strength, job performance history, and your credit score.
Once the prequalification process is fulfilled, we will execute the bond and send it to you!
What else are the license requirements?
Obtain a Unified Business Identifier (UBI) number
Submit a completed Cosmetology School License Application
Send a copy of the following:
School's curriculum
Catalog
Brochure
Enrollment contract
Cancellation and refund policies
Submit a completed School Instructor Data Sheet
Pay the necessary fee of $300
Ready to start? Apply here!