What is a Washington Consumer Loan Company Bond?
Understand what this bond is for and how to obtain one easily!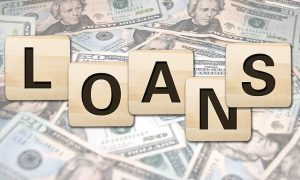 To become licensed as a Consumer Loan Company in the State of Washington, submitting a duly issued surety bond along with the license application is required.
The surety bond is mandated by Title 31.04 Revised Code of Washington or the Consumer Loan Act and enforced by the Washington State Department of Financial Institutions.
What is the bond amount?
The bond amount varies. It will be determined by the loan origination volume in Washington or the bond amount stated in the Consumer Loan Act.
Consumer Loan License Applicants:
$100,000 – Brokering or Lending applicants
$30,000 – Servicer only applicants
Current Consumer Loan Licensees:
 

BOND AMOUNT               

 

LOAN VOLUME IN MILLIONS
$ 30,000
$0 – $20
$ 50,000
$20 – $40
$ 100,000
$40 – $50
$ 150,000
More than $50

Consumer Loan Licensees-Servicers Only:
 

BOND AMOUNT

 

LOAN PRINCIPALS IN MILLIONS
$ 30,000
$0 – $50
$ 50,000
More than $50
What are the bond conditions?
The bond will be a legally binding agreement between these three parties:
Principal – The Consumer Loan applying for the license
Obligee – The State of Washington
Surety – the surety bond company
The bond should be issued by a surety bond company that is authorized to conduct such business in Washington
The Principal should comply with all the provisions of Title 31.04 of the Revised Code of Washington or the Consumer Loan Act, the rules and regulations lawfully made by the Director of the Department of Financial Institutions of the State of Washington, and all the other applicable rules that govern Consumer Loan Companies in Washington
If the Principal has committed a valid violation that has been determined, the aggrieved party or the State of Washington may file a financial claim on the bond
The bond will remain valid until canceled. In the case of cancellation, a 45-day notice is required.
How can I obtain a Consumer Loan Company Bond?
You can easily get one by following these simple steps:
STEP 1: Apply for the bond
You need to submit a bond application to us. If you're ready to apply now, you may do so here!
STEP 2: Underwriting
We will ask you for a couple of relevant information needed for the bond. This will include your financial history, business performance history, and your credit score. An underwriter will carefully evaluate all those.
STEP 3: Bond execution
Once the underwriter is done with the underwriting process, we will immediately issue the bond and send it to you!
Consumer Loan Company Bond Adjustment Additional Information
Consumer Loan licensees are allowed to adjust their bond amount once a year. The Consumer Loan licensee must first determine the exact bond amount and submit proof that the bond is adequate. They must also present an annual assessment report by March 1 of each year.
Are you ready to start on your bond today? Call us today!