What is a Washington Commercial Fundraiser Bond?
Understand what this bond can do for you and how to apply for one!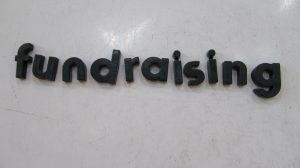 Before a Commercial Fundraiser can legally perform its duties in the State of Washington, the Secretary of State, by Chapter 19.09.191 of the Revised Code of Washington, requires that a surety bond is posted.
The surety bond is a licensure requirement for Commercial Fundraisers.
The conditions for Commercial Fundraisers that needs to be bonded are the following:
A Commercial Fundraiser that has not yet been registered as such with the Secretary of State.
Directly or indirectly receives contributions for the benefit of charitable organizations.
Is compensated for such duty. The compensation will be based on the funds raised and the number of solicitations made.
Incurs expenses on behalf of the charitable organization.
What is the bond amount?
The bond amount is $25,000, made payable to the Secretary of State for the benefit of the State of Washington and any person who has been harmed due to the misconduct of the Principal.
The bond premium will depend on the principal's credit score. If the principal has an excellent credit score, he may qualify for a low bond premium, or as little as $250!
Know what you need to pay today by getting a FREE quote!
What are the Washington Commercial Fundraiser Bond conditions?
The bond should be issued by a surety bond company that is authorized to conduct such business in Washington
The Principal should comply with all the provisions of Chapter 19.09 of the Revised Code of Washington, and all the other applicable rules and regulations that govern Commercial Fundraisers in Washington
In case of a valid violation of the provisions of Chapter 19.09 of the Revised Code of Washington, the aggrieved party or the State of Washington may file a claim on the bond
The Surety must immediately notify the Secretary of State if there are any changes made on the bond
The Secretary of State may reduce or reinstate the bond if deemed necessary
In case of cancellation, a 30-day notice is required
How can I obtain this type of bond?
Seek the assistance of a reliable surety bond company that is authorized to do business in Washington such as Surety Bond Authority. We will get you through the whole process with ease and efficiency!
We will first ask you to submit an application for a Commercial Fundraiser Bond.
Once you have applied for the bond, you will be asked by one of our expert surety bond agents to gather the necessary information needed such as, but not limited to, your job performance history, financial strength, and credit score. An underwriter will evaluate all those information.
Once done, we will then execute your bond and send it to you!
Do you need further information about this bond? Call one of our expert surety agents today!