What is a Washington Collection Agency Bond?
A quick guide to one of the most important requirements for becoming a licensed Collection Agency in Washington!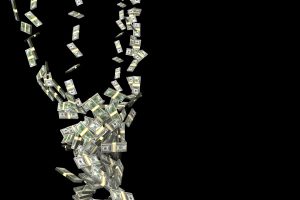 As stated in Chapter 19.16.190 of the Revised Code of Washington, a surety bond is needed by business entities who are applying to become licensed Collection Agencies within the state.
A Collection Agency's duties include, but are not limited to, the following:
Engages in the business of collecting claims owed to another person
Indirectly or directly furnishes or sells forms to the debtor to collect claims due to the creditor
An individual who uses a fictitious name or who presents himself or herself as a third party to the debtor to collect claims owed
An individual or business entity that buys delinquent or charged-off claims for collection purposes
An individual or business entity who enforces a lien other than the person or entity originally entitled to the lien under Chapter 60.44 of the Revised Code of Washington
What is the bond amount?
The bond amount is $5,000, made payable to the State of Washington.
Those who have excellent credit scores may be eligible for a very low bond premium! Bond premium starts at $100! Get your FREE quote here to know what yours is!
What are the bond conditions?
The bond will be a legally binding agreement between these three parties:
Principal – The Collection Agency applying for the license
Obligee – The State of Washington
Surety – the surety bond company
The bond should be issued by a surety bond company that is authorized to conduct such business in Washington
The Principal should comply with all the provisions of Chapter 19.16 of the Revised Code of Washington, and all the other applicable rules and regulations that govern Collection Agencies in Washington
The Principal should adequately fulfill his duties to his clients by sending the collected payments from the previous calendar month within 30 days after the close of each calendar month
In case of violation, the aggrieved party or the Principal's clients will be eligible to file a financial claim on the bond
The bond should be renewed annually on January 1 of each year
The Director of Licensing should approve the bond
The bond should remain valid one year after the license of the principal has expired, has been revoked, or terminated
In case of cancellation, a 60-day notice is required
How can I acquire this bond?
You must first submit a bond application. If you are ready to do that now, you may apply here!
Once we have received your application, one of our expert surety bond agents will guide you through the whole process – from application until submission.
An underwriter will then evaluate your financial strength, job performance history, and your credit score.
Once the prequalification process has been fulfilled, we will execute the bond and send it to you!
Are you ready to apply for your bond? Start here!