What is a Washington Business Service Bond?
Learn how a Business Services Bond can improve your business!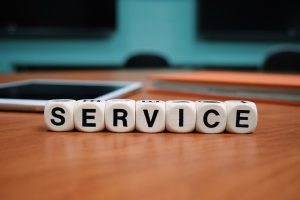 Businesses that provide home services by skilled tradespeople are increasingly acquiring a business service bond to:
Safeguard the customer in case one of their employees steals a personal property inside the customer's home
Improve their competitive advantage
Serve as a marketing tool. By having a Business Service Bond, you are guaranteeing that your employees are dependable and will provide excellent service.
Diminishes the risk of business failure
Lower the perceived uncertainty that the customers might have. Having a stranger in your home is quite unnerving. Many what-ifs may occur inside a customer's mind.  You can calm those by letting your potential customers know that they are eligible for monetary claims if such happens.
Even though you go to great lengths to screen potential employees, you may still end up with someone who will ruin your business' reputation by stealing from your clients. The repercussions would, of course, be detrimental to your success.
Who is this bond for?
Individuals, partnerships, or corporations that are engaged in the business of providing the services of skilled tradespeople. Some examples of skilled tradespeople include:
Plumber
Electricians
Pipefitters
Carpenters
Tile setters
Heating and air conditioning installers
Cabinet makers
Painters
Brickmasons
What is the Business Service bond amount?
This will depend on the number of your employees and how much you want the bond amount to be.  The starting bond amount is $2,500, and the maximum bond amount is $100,000.
Those who have excellent credit scores will be eligible to pay for a very low bond premium!
If you want to find out what you need to pay, get your FREE quote here today!
How can I obtain a Business Service Bond?
You can easily get one by following these simple steps:
STEP 1: Apply for the bond
You need to submit a bond application to us. If you're ready to apply now, you may do so here!
STEP 2: Underwriting
We will ask you for a couple of relevant information needed for the bond. This will include your financial history, business performance history, and your credit score. An underwriter will carefully evaluate all those.
STEP 3: Bond execution
Once the underwriter is done with the underwriting process, we will immediately issue the bond and send it to you!
Ready to start? Call us and let's secure your business' success!