What is a Warehouse Bond?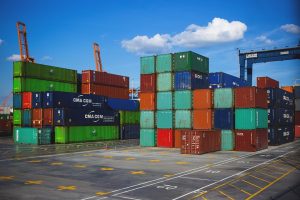 A warehouse is a building where manufactured goods and other items are stored before being distributed and delivered for sale. The warehouseman – who is either the warehouse owner or manager – is in charge of the warehouse. To manage a warehouse, a warehouse operator needs to secure a type of commercial surety bond called Warehouse Bond.
A Warehouse Bond is a financial guarantee that promises an individual or business storing goods in a warehouse facility that any losses will be covered if the warehouse is unsuccessful in meeting the specified contract terms. If the warehouse owner or operator breaks to fulfill their obligations, the Surety will serve as financial support in repaying the client for his or her losses.
What is the role of a Warehouse Operator?
A warehouse operator who requires a surety bond must work safely and adhere to health, safety, and environmental policies. He or she ensures safe, organized, and efficient storage, dispatch, and delivery of receipt, warehouse materials, products, and goods to meet customer demands and fuel business operations.
The warehouse operator is also referred to as:
Storeman
Warehouseman
Warehouse Assistant
Why do you need a Warehouse Bond?
State and federal agencies often require warehouse facilities, their owners and managers to get bonded. Warehouse operators and owners can be held responsible if the goods and materials were kept in their warehouse are damaged or stolen.
Therefore, the Warehouse Bond exists to not only protect consumers, but also safeguard operators and owners against substantial costs of potential lawsuits, damage awards, and other expenses related to injury claims. For instance, if a warehouse employee or another party suffers injuries while inside the warehouse premises, the bond can act as financial protection for the damages.
Who needs to obtain a Warehouse Bond?
Many states require warehouse operators and facilities to get licensed and bonded to be able to conduct business legally.
Check your state's regulations; you may need to post a Warehouse Bond especially if you are in the business of supplying storage space for goods, products, materials, and other consumer items.
The primary purpose of this bond is to protect businesses and consumers who are entrusting you with keeping their goods and other properties. The bond is also part of the licensing requirements – it may depend on the type of items that you store in your warehouse facility.
How much does a Warehouse Bond cost?
State statutes establish the financial requirements for bonding. The bond cost is based on the bond amount for warehouse operators. Thus, there is no fixed bond amount across various states. Typically, the cost of the bond (bond premium) depends on the financial capacity of the warehouse operator. If you qualify for bonding, you may expect 1% – 5% of the bond amount. The annual premium payment to the Surety issuing the bond is calculated as a percentage of the total value of the stored goods and each managed warehouse location.
To learn how much a Warehouse Bond costs, get your free quote today!
How long does the Warehouse Bond remain effective?
A Warehouse Bond usually remains in effect for a year; it can also be renewed annually.
If a warehouse owner or operator removes his or her goods from the warehouse and signs a release of liability and warehouse storage receipt, they are no longer liable for the goods in storage.
How do I get a Warehouse Bond?
Finding a reputable surety bond company is the first step to obtaining a Warehouse Bond. Make sure that your chosen Surety should have this type of commercial bond available.
A surety underwriter will assess your bonding capacity by performing an extensive review of your financials.
To qualify for a Warehouse Bond, you would need to submit the following requirements:
Completed bond application
Warehouse Liability Form
Bond Form (can be received from the Obligee)
Once you submit your completed documents, the Surety will provide your exact bond quote as soon as possible.
For more information on the bonding process, please feel free to contact our surety bond experts today!