What is a Utah Private Investigative Agency Bond?
Starting a Private Investigative Agency in Utah? If so, you need this bond!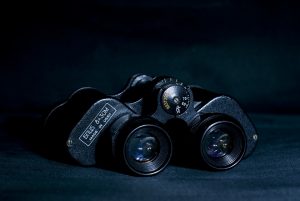 A surety bond is a licensure requirement for Private Investigative Agencies in the State of Utah.
The surety bond is mandated by Title 53 Chapter 9 Section 103 of the Utah Code Annotated or the Private Investigator Regulation Act and is enforced by the Utah Department of Public Safety.
A Private Investigative Agency is a business entity that is engaged in the investigation of the following:
Crime or threats against the United States or any of its territories
The identity, activities, location, or character of a person or a group
A witness' credibility
To locate missing individuals or owners of abandoned property
The causes of a fire or any damage to real or personal property
Secures evidence to be used in arbitration or the trial of civil or criminal cases
Prevents, removes, or detects installed devices for eavesdropping
Locates the whereabouts of the person who has become delinquent in his or her lawful debts
Serving civil process
What is the bond amount?
The bond amount is $10,000.
If you have an excellent credit score, you may be eligible to pay a very low bond premium! The bond premium starts at $100.
Find out you need to pay for this bond today! Get your FREE quote here!
What are the bond conditions?
The bond should be issued by a corporate surety who is authorized to conduct business within the state and is licensed by the Utah Department of Insurance
The Private Investigative Agency should comply with all the provisions of Title 53 Chapter 9 of the Utah Code Annotated or the Private Investigator Regulation Act, all the rules and regulations of the Utah Department of Public Safety, and all the applicable rules
If the Private Investigative Agency commits a valid violation, the aggrieved party will be eligible to file a claim on the bond
The surety bond will run concurrently with the Private Investigative Agency's license period
How can I obtain a Private Investigative Agency bond?
To secure this type of bond, the Private Investigative Agency License applicant must seek the assistance of a surety bond company.
You will be asked to apply for this bond.
Once the application is received, the surety bond company will immediately process it. In our case, one of our expert surety bond agents will guide you through the whole process from the time you applied for the bond. We will make sure that you understand all the conditions before we issue the bond.
An underwriter will then evaluate the following:
Your financial strength
Your job/business performance history
Your credit score
Once the prequalification process is fulfilled, we will execute the bond and send it to you!
Ready to get started on this bond? Contact us today!