What is a Texas Title Attorney Bond?
Understand what this bond can do for you today!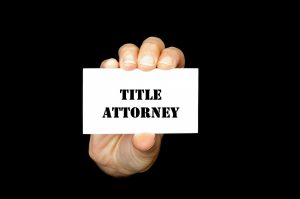 A Title Attorney is a person who engages in the business of title examination, contract execution of title insurance, closing a transaction, or guarantees a title examination.
To perform those duties, the Texas Department of Insurance, in accordance with the provisions of the Texas Insurance Code, subjects the title attorney to procure a license. The license will legally allow the attorney to act as a title attorney for a title insurance company.
One of the license requirements for a title attorney in Texas is a surety bond.
The Texas Title Attorney Bond will serve as an assurance that the Title Attorney will faithfully comply with the provisions of the Code, as well as the rules and regulations of the Texas Department of Insurance and all the other applicable laws of his profession.
What is the bond amount?
The bond amount is $7,500, made payable to the Board.
Your bond premium will depend on several factors, including your credit score. Those who currently have an excellent credit score may qualify for a very low bond premium or just 1% of the bond amount.
If you would like to find out what you have to pay, get your FREE quote here!
What are the bond conditions?
In the case of violation, the aggrieved party is eligible to file a claim on the bond.
The bond will remain valid until canceled. In such a case, a 30-day notice is required.
How can I obtain a Title Attorney bond?
You can obtain one by following these easy steps:
You must seek the assistance of a reputable surety bond company that is licensed to perform the said task in the state of Texas such as Surety Bond Authority.
We will ask you to submit an application for this type of bond.
Once we have received your application, we will ask you to submit important information needed for the underwriting process.
An underwriter will evaluate your financial strength, job performance history, and your credit score.
Once that step has been fulfilled, we will ask you to sign an indemnity agreement.
The issuance of the surety bond will immediately come after. We will send the bond to you as soon as possible.
What are the other requirements to become a Title Attorney in Texas?
The attorney has to be a member of the State Bar of Texas
Own one or more shares of stock in the attorney's title insurance company
Meet the abstract plant requirements
Be appointed by an attorney's title insurance company as its title attorney authorized by the attorney's title insurance company
A certified title attorney to the TDI
Hold a TDI license
Do you need further information about this bond? Call us today or send us an email!