What is a Texas Third Party Debt Collector Bond?
Obtain one of your job's requirements today! Get bonded!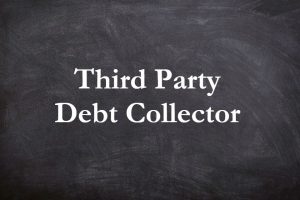 Before a third-party debt collector can perform its duties in the State of Texas, Chapter 392 of the Finance Code obligates them to furnish a surety bond.
With the exception of an attorney, a third-party debt collector can be any of the following:
A person who is related to another person regarding common ownership or corporate control, and is acting as a debt collector for the latter.
A person who is employed by a creditor, and is collecting debts on behalf of the creditor.
A person who is an employee of the United States or any of the states and whose main duty is to collect debts.
Any person who is serving judicial enforcement of debt upon another person.
A nonprofit organization that performs credit counseling and assistance in the liquidation of a consumer's debt and distributing it to creditors upon the request of the consumer.
A person who is collecting the debt as a fiduciary obligation or an escrow arrangement.
How much is the bond amount?
The bond amount is $10,000, made payable to the State of Texas.
The bond premium can be as low as $100 for those who have an excellent credit score. If you want to know what your bond premium is, get your FREE quote here today!
What is the bond for?
The bond is required to ensure that the third-party debt collectors will perform their duties according to the Code, and will not conduct the prohibited methods when collecting debts. Some of these are:
Using violence or threats of violence
Accusing the person falsely
Threatening to sell the consumer's obligation to another
Threatening the debtor that he will be arrested for non-payment of debt
Threatening to file a charge or criminal action
What are the bond conditions?
The bond should be issued by a surety bond company that is licensed in Texas
That any person who has been injured due to the third-party debt collector's actions will be eligible to file a claim and will be duly compensated
The bond will remain valid until canceled. In the case of cancellation, a 60-day notice is required.
How can I obtain this bond?
You must first seek the expert assistance of a surety bond company such as Surety Bond Authority. We will guide you through the entire process with ease and efficiency.
You will be asked to apply for the bond that you need.
Once we have received your application, you will go through what is called the prequalification process. During such, an underwriter will evaluate your credentials such as your financial history, job performance history, and your credit score.
Once that's been satisfied, we will execute the bond, complete Form 2901, and send the bond to you.
If you need more information about this bond, call us! We'll be glad to assist you!