What is a Texas Telephone Solicitation Bond?
A complete guide to obtaining a Telephone Solicitation Bond!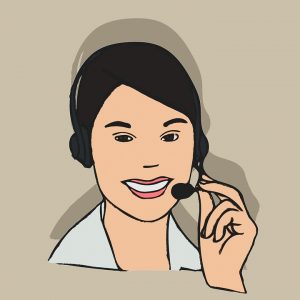 A Texas Telephone Solicitation Bond is a routine part of a telephone solicitation registration process under the provisions of Chapter 302 of the Texas Business and Commerce Code.
A telephone solicitor cannot call someone to induce the person to buy, claim, or receive an item unless he is registered to do so.
What is the bond amount?
The bond amount is $10,000, made payable to the State of Texas.
The bond premium for such will be on a case-by-case basis. Those who currently have an excellent credit score may be eligible for a very low premium. You could pay as little as $100!
If you want to know what's yours is, get your FREE quote here!
What are the Telephone Solicitation Bond conditions?
The bond will be an agreement between these three parties:
Principal – Telephone Solicitor
Obligee – The State
Surety – surety bond company
The bond should be issued by a surety bond company that is licensed in Texas such as Surety Bond Authority
The bond should be approved by the Secretary of State
If the principal violates any of the provisions of Chapter 302 of the Texas Business and Commerce Code, the aggrieved party is eligible to file a financial claim on the bond.
The bond will remain valid until canceled. In the case of cancellation, a 90-day notice is required.
How do I obtain a Telephone Solicitation Bond?
You can simply start with the process of obtaining this type of bond by applying here.
Once you have applied for the bond, one of our expert surety bond agents will contact you immediately to guide you through the rest of the process.
The next step would be the prequalification process. An underwriter will evaluate important information needed for the bond such as your financial history, job performance history, and credit score.
Once all of those have been assessed, we will execute the bond, fill out the Telephone Solicitation Bond form, and send it to you.
What are the other requirements to become a registered Telephone Solicitation Agent in Texas aside from the bond?
The applicant must file a completed Telephone Solicitation registration statement (Form 3401) to the Secretary of State
Each principal of the telephone solicitor should verify the registration statement
The date and location of the verification should be stated in the registration statement as well
The applicant must submit an irrevocable consent appointing the Secretary of State to act as the telephone solicitor's agent to receive service of process in a noncriminal action that may arise against the telephone solicitor
Pay the necessary filing fee of $200
Do you need further information about the Texas Telephone Solicitation bond? Send us an email! One of our surety bond agents will get in touch with you immediately.
You may also call us or tweet us! We look forward to partnering with you!