What is a Texas Superheavy or Oversize Permit Bond?
Understand what this bond is for and how to obtain one!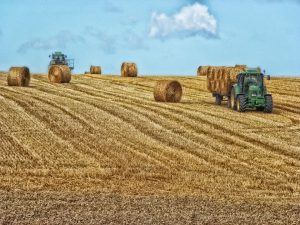 Everything is bigger in Texas, but even the state has a maximum vehicular weight and size limit. If you go beyond those, you will be obligated by the Department of Transportation to secure a permit; and with that permit comes an annual surety bond.
Who is required to secure this type of bond?
Chapter 623 of the Transportation Code obligates vehicles that have the following conditions to procure a surety bond along with the permit:
Vehicles that carry oversize and overweight cargos that cannot be dismantled
Vehicles that carry oversize portable building units
Vehicles that carry oversize manufactured housing and industrialized buildings
Vehicles that carry cylindrically shaped bales of hay
Vehicles that carry water well-drilling machinery and equipment
Those who are not required to secure a Texas Department of Motor Vehicles Motor Carrier Registration (MCR) or Unified Carrier Registration (UCR)
What is the Superheavy or Oversize Permit Bond for?
Road damage is most likely unavoidable due to the massive weight and size of the vehicles. Because of this, the Texas Department of Transportation would like to have an assurance that they can file a financial claim, in the form of a bond, if the vehicles as mentioned above cause damage to the state highways or secondary roads.
What is the bond amount and what are the bond conditions?
The bond amount is $10,000, made payable to the Texas Department of Transportation. You can pay as little as 1% of the bond amount!
The bond will take effect on the date it is issued and will remain valid until the end of the fiscal year, which is August 31st.
Learn more about the bond costs by getting our free quote here!
How do I obtain a Superheavy or Oversize Permit Bond?
You can acquire this bond by applying for one at a reputable surety bond company that is licensed in Texas such as Surety Bond Authority.
One of our expert underwriters will evaluate your credentials such as your financial history, job performance history, and your credit score.
The surety bond company will execute the bond for you by completing the necessary bond form MCD-439. Once done, Surety Bond Authority will send you the bond.
What are the requirements for the Oversize/Overweight Permit application?
Completed Oversize/Overweight Permit application form that will be submitted to the Motor Carrier Division. It shall include the following:

The applicant's customer identification number
The applicant's motor carrier registration number or single state registration number
A complete load description
A complete equipment description
The equipment axle and tire information

A digital signature – that complies with Department of Information Resources – affixed to an electronically submitted application will be considered
Pay the appropriate permit application fee of $60 plus a highway maintenance fee
GROSS WEIGHT IN POUNDS
 

FEES

 

80,001 – 120,000
$150
120,001 – 160,000
$225
160,001 – 200,000
$300
200,001 and above
$375
Ready to apply? Please go here!