What is a Texas Real Estate School Bond?
Acquire one of the largest Real Estate School requirements in Texas!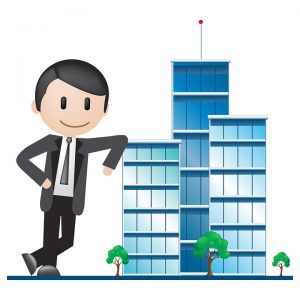 Under the provisions of Chapter 1101 of the Occupations Code, the Texas Real Estate Commission obligates educational institutions – excluding accredited universities and colleges – that offer real estate courses to furnish a bond.
The surety bond will act as an assurance that the real estate school will fulfill its obligations to its students by providing the established standard in real estate programs that include:
Agency law
Contract law
Principle of Real Estate
Property Management
Real Estate Appraisal
Real Estate Brokerage
Real Estate Finance
Real Estate Investment
Real Estate Law
Real Estate Marketing
Real Estate Mathematics
Core Real Estate Inspection Course
What is the bond amount?
The bond amount is $20,000.
Those who have excellent credit scores may pay as little as 1% of the bond amount! Call us today to learn more. You may also get your FREE quote here!
What are the Real Estate School Bond conditions?
The corporate surety bond should be approved by the Texas Real Estate Commission
The bond should be made payable to the Texas Real Estate Commission for the benefit of the aggrieved party in case of the real estate school violates any of the conditions
How can I obtain this type of bond?
You can get this bond by seeking the expert guidance of a surety bond company that is licensed in Texas such as Surety Bond Authority. We will help you acquire the bond with ease and efficiency.
First, you have to apply for a Real Estate School Bond, which you can easily do so here. The next step is the prequalification process.
One of our underwriters will evaluate your credentials such as your financial history, business performance history, and credit score among other things.
Once done, we will execute the bond and complete the necessary Real Estate School bond form. Finally, we will send you the bond that you need for your business.
What are the conditions of approval programs and courses of study of a Real Estate School?
The Texas Real Estate Commission will determine if the courses or programs of the real estate school that is not an accredited college or university meet the required standards outlined in Chapter 1101 and 1102 of the Occupations Code
The Texas Real Estate Commission will not limit nor prohibit alternative real estate inspection delivery courses offered as continuing education by accredited college and universities
In accordance with the established real estate school standards, the Texas Real Estate Commission will set an examination passage benchmark based on the average percentage of examinees
The Texas Real Estate Commission may deny the application of a real estate school owner whose license to operate a similar school was revoked
A probationary program may be reinstituted if the said program is at par with the benchmark
Ready to apply? You can do so here!