What is the Texas Oil and Gas Individual Performance Bond
Is the Individual Performance Bond for you? Find out now!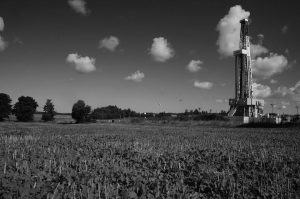 An individual performance bond is required by the Railroad Commission of Texas for any person who is either an inactive operator or operates more than one well during the time of filing or renewing an organization report.
Anyone who is required to file an organization report is mandated to secure to the Railroad Commission of Texas a bond. This includes, but not limited to the following:
An individual person
Firm
Partnership
Joint Stock Association
Corporation
Other organizations operating in Texas
The extent of the bond coverage will be for all permitted wells and all current wells carried on the Commission's Oil and Gas Proration Schedules. This includes both active and inactive wells, injection or disposal, or hydrocarbon storage.
The bond amount increases per additional well. Only one Individual Performance Bond is required covering all wells (existing and additional).
What is the bond for?
The bond required is primarily for the safety of the public, as well as for the protection of the environment.
The bond will ensure that the operator will plug and abandon all inactive wells, control, abate, and clean up pollution associated with an operator's oil and gas activities, following the state law and orders of the commission.
A bond is needed as a guarantee that all active wells will be properly maintained to prevent pollution in Texas by controlling the formation of fluids from the ground or body of water in which the well is situated.
What are the requirements for this surety bond?
There are various requirements in order to obtain an Individual Performance Bond. Here are some of them:
The operator of well or wells should be listed on the Commission's Oil and Gas Proration Schedules.
The operator of the well or wells will be the one to file for an annual P-5 Organization Report (P-5) in order to operate wells as well as perform associated oil and gas activities.
The operator desires to perform oil and gas operations and activities within the jurisdiction of the Railroad Commission of Texas.
How to acquire a Texas Individual Performance Bond
Fill in the necessary bond form such as this one.
Seek the help of an exemplary surety bond company.
Get assessed by a professional underwriter from the surety bond company.
Here at Surety Bond Authority, our expert team will guide you and help you acquire the bond immediately regardless of your credit standing!
How much is the bond amount?
Although it is stated in Chapter 91 of the Natural Resources Code that the bond amount should be equal to $2 for each foot of well depth per well, the bond amount will also depend on the credentials of the operator.
Know more about the Texas Individual Performance Bond and get bonded even with a low credit score. Talk to us today!