What is a Texas Navigator Entity Registration Bond?
Understand what this bond is for and how to get it!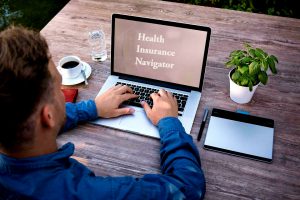 A Navigator Entity is a governmental entity or non-profit organization that performs the duties of a navigator and supervises individual navigators in performing the same duties and responsibilities. A Navigator Individual, on the other hand, is someone who performs the functions of a Navigator only.
Under the Texas Administrative Code §19.4010, a surety bond is needed as part of the requirement to become registered in Texas as a Navigator Entity.
The purpose of the bond is to ensure the protection of individuals the navigator entities are catering to against any misdeeds, fraudulent acts, or negligence caused by the navigator entities.
The duties and responsibilities of a navigator entity are as follows:
Guide consumers who are applying for health coverage affordability programs.
Provide the consumers with much-needed information about the purpose of health coverage affordability programs and how they interact.
Explain the health insurance concepts concisely to the consumers.
Provide the necessary information in a culturally and linguistically appropriate manner.
Conflict of interest must be avoided.
Establish privacy and data security standards.
How much is the bond amount?
The Navigator Entity Registration bond amount is $25,000. This amount should be made payable to the Texas Department of Insurance for the use of the navigator entity's consumers in case of claims occur.
Those who possess a good credit score can pay as little as 1% of the bond amount as surety bond cost. If you want to know what's yours, you may get your FREE quote here, or give us a call!
What are the bond conditions?
The surety bond agreement should be between these three:
Principal – Navigator Entity
Obligee – Navigator Entity client
Surety – surety bond company
The surety bond company that will issue the bond should be licensed to do so in the state of Texas such as Surety Bond Authority.
The bond should be created using the Texas Department of Insurance Form FIN575 only.
The bond should be separate from all other financial obligations.
The bond should not be used for any other person, license, or certification.
In the case of cancellation, the Texas Department of Insurance requires a 30-day notice.
How can I obtain a Navigator Entity Bond?
You can secure this type of bond by applying to a reliable surety bond company. An underwriter will evaluate your job performance history, financial status, and credit score among other things.  You will receive the bond immediately once qualified.
What are the other requirements to be registered as a Navigator Entity?
Completed Navigator Registration Surety Bond form (FIN575)
Completed Application for Navigator Entity Registration form (FIN574)
Provide the designated responsible person
Completed Application for Navigator Entity Designated Responsible Person (FIN576)
Provide a list of individual navigators that the entity employs
Pay the necessary fees
Send us an email today or give us a call if you're ready to get started with this surety bond!