What is a Texas Escrow Officers Schedule Bond?
Applying for an Escrow Officer license in Texas? Get bonded!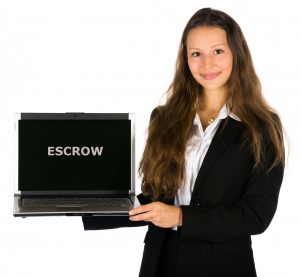 Before an escrow officer can perform his duties in Texas, the Texas Department of Insurance, by the Texas Insurance Code §2652, requires him to acquire a bond along with these two:
An escrow officer license.
The escrow officer must be appointed by direct operation or by a title insurance agent.
The bond aims to ensure compliance with the code, and to fulfill the purpose of the bond should any unfavorable acts arise.
The surety bond must be issued by a surety bond company that is authorized in Texas such as Surety Bond Authority. The bond must also be approved by the Texas Department of Insurance.
How much is the bond amount?
For a legal resident of Texas, the bond amount is $5,000. For an individual who resides in a state that is adjacent to Texas, the bond amount is $10,000. The permitted bond amount is up to $50,000.
If you want to find out about your surety bond cost, give us a call today or get a FREE quote here!
What is an Escrow Officer?
An escrow agent is a third party entrusted to hold a property while a certain transaction is being settled. The escrow officer can be any of the following:
An attorney is acting as an escrow officer. In this case, the attorney may or may not be licensed to be an escrow officer in Texas. However, in the event of a title insurance company or agent, the attorney is forbidden to perform the attorney's business on behalf of the company unless he is licensed.
A person who is legitimately employed by an attorney and licensed to perform as such.
An employee of a title insurance agent.
An employee of a direct operation.
If the escrow officer is employed by the title insurance company or by a direct operation, the title insurance company or direct operation should submit an employment history of the individual as proof, and that the escrow officer is covered by the surety bond. The title insurance company or direct operation will also have to prove that their office is in Texas.
What are the application requirements to become a licensed Escrow Officer in Texas?
Escrow Officers License Bond
A complete Application for Escrow Officer License Form FINT132
Pay the application fee of $35
Criminal history and fingerprints
How do I get this bond?
First, you must seek the assistance of a surety bond company. The surety bond company will ask you to apply for the said bond and perform the pre-qualification process that includes checking your job performance history, financial capability, and your credit score. Once qualified, you will be given the surety bond to submit to the Texas Department of Insurance.
Allow us to guarantee your job performance! Call us today!