What is a Texas Discount Health Care Card Program Operator Bond?
Learn about the requirements for becoming a registered Discount Health Care Card Program Operator in Texas!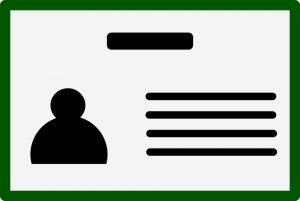 To build a good career, you must first secure the important requirements that your profession demands, such as a bond. Being a Discount Health Care Card Program (DHCCP) Operator in Texas is not an exception to this. Under the Texas Insurance Code §562.103, such a person should furnish a surety bond upon registration to practice in the state of Texas.
Let's first understand what a Discount Health Care Card Program is. Simply put, the program enables the consumers to get cheaper services from accredited health care providers.
A DHCCP Operator, on the other hand, is the one responsible for managing the discount health care program, and the one who enters into a contract with health care providers to provide the services at discounted rates.
What is the Discount Health Care Card Program Operator Bond?
Certain rules govern the Discount Health Care Card Program. To maintain strict compliance with the rules for the purpose of ensuring public safety by avoiding deceptive practices, the operator is required to secure a bond. In line with this, should any complaints arise, the operator is required to perform a fair resolution process and outcome.
The rules above or duties of an operator are as follows:
Information dissemination – the operator must provide a website and a toll-free number for members to obtain health care program and provider information from.
If the provider is no longer participating in the program, that provider must be removed no longer than the 30th day after the discovery.
Issue a membership card as proof of membership.
Issue disclosure materials that describe the terms and conditions of the program 15 days after the member's enrollment.
The application form should state the program fees, duration of membership, and that the health care program is not insurance.
If the member cancels within 30 days upon enrollment, the member should be eligible for a refund.
How much is the bond amount?
As set by the Texas Insurance Code, the bond amount should be $50,000, payable to the Texas Department of Insurance.
The surety bond cost for this amount will depend on several factors that the surety bond company must determine first.
If you need to find out what's yours now, ask us for a FREE quote!
What else do I need to get registered?
Completed Discount Health Care Provider FIN525 Surety Bond Form
Completed DHCP FIN527 Form
Completed DHCP FIN526 Biographical Certificate Form
Contracts between the operators and the health care providers
List of marketers
How can I get bonded?
You should seek the help of an accredited surety bond company such as Surety Bond Authority. We will guide you through the whole bonding process and will make sure that you will get the bond that you need immediately.