What is a Texas Credit Services Organization Bond?
Understand the how-to of a CSO bond!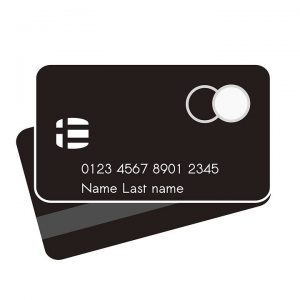 Is the worthiness of your credit score really important? Absolutely! In fact, if you check the different bonds that we offer, you'll clearly see that one of the major common denominators in securing a bond is a good credit score.
Those who want to improve their credit standing seek the assistance of a Credit Services Organization (CSO). A Credit Services Organization is an individual or a business entity that can do the following for the buyer, or the person who have purchased the services of a CSO:
Enhance the buyer's credit score
Acquire an extension of credit for the buyer
Provides assistance to the buyer who has made a loan from a bank or a lender
What is a Credit Services Organization bond for?
All Credit Services Organizations are governed by the provisions of the Texas Finance Code 393 for them to perform their duties righteously, and for the state to avoid the risk of deceptive business practices as well.
To ensure this, a surety bond is needed as part of the requirement when registering with the secretary of the state.
The surety bond has to be secured by a surety bond company that is accredited to do business in the state of Texas such as Surety Bond Authority.
In line with this, the CSO's surety account shall be deposited in a federally insured bank or savings association in Texas.
If the CSO violates any of the provisions of the code, the surety bond will benefit both the buyer and the state of Texas.
How much is the bond amount?
The bond amount should be $10,000 for each Texas location that the business will be conducted in. For those who have a sterling credit score, the surety bond cost can be as little as 1-2%!
If you want to know what's yours, get your FREE quote here!
How do I get bonded?
You must seek the help of a surety bond company. An underwriter will have to assess a few needed requirements to secure a bond. Some examples of the said requirements are your business performance history, financial strength, and of course, credit score. The surety bond shall be effective for two years from the date it is executed.
Once you have the bond, you need to submit it to the secretary of the state along with a completed surety bond form 2802 that includes the following:
The date on which the bond will take effect.
The name and address of the Credit Services Organization filing for the required bond.
The name of the surety bond company.
The form should be signed by whoever is authorized to do so within or on behalf of the Credit Services Organization. The surety company should also date and sign the bond.
Get your bond immediately! Talk to us today!