What is the Texas Bonds for Bingo Prize Fee Schedules?
If you're a licensed bingo conductor in Texas, this bond is for you!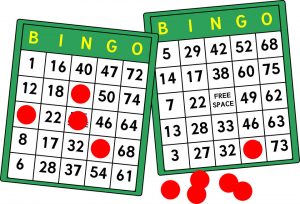 Just like we said above, the Bingo Prize Fee Schedules Bond is for licensed bingo conductors in Texas. The bond is a mandatory directive to the Texas Lottery Commission by Bingo Enabling Act's "Bond Rule." The purpose of the bond is to secure the tax payment on specific bingo prizes.
Note that the bond is for licensed bingo conductors only. There are other types of licenses in Texas. For all intents and purposes, let's define each of the five (5) licenses.
Conductor License—license to conduct bingo in Texas. Organizations who can apply for this type of license are the following:
Non-profit organizations
Religious societies
Veterans organizations
Fraternal organizations
Volunteer fire departments
Volunteer emergency medical services providers
Commercial Lessor License— license to lease a place where bingo is conducted.
Distributor License— license to sell or distribute bingo equipment in Texas.
Manufacturer License— license to sell or supply bingo cards, boards, sheets, pads, or other supplies, or equipment designed to be used in playing bingo in Texas. There is a different bond required for this type of license.
Unit Manager License – license for the person who will be responsible for revenues, authorized expenses, and inventory of an accounting unit. A different surety bond is required for this type of license as well.
Contact us today to learn more about the different Texas Bingo License Bonds!
How much do the Texas Bonds for Bingo Prize Fee Schedules cost?
The amount of bond you, as a licensed bingo conductor, have to will depend on your license class. The license class and fees are computed based on the approximate prize amount per bingo event, the number of events per week and month, and some prizes that will be awarded in one month.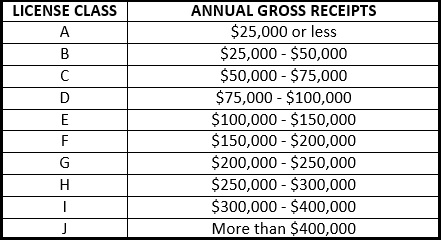 The Bingo Prize Fee Schedules bond or security amount starts at $125 for Class A. It goes all the way up to $7,000 for Class J.
How to acquire a Texas Bingo Prize Fee Schedules Bond?
First, you must determine your license class by contacting the Texas Lottery Commission. During the renewal of a license, the Commission will also inform the conductor which class they fall under.
The bond is due on the same date when the renewal license packet is due. The license renewal will be marked as incomplete without a bond.
After confirming your license class, it's time to secure the necessary bond. We can help you with that!
We can guarantee a thorough, fast, and efficient service to get the kind of bond that you need!
Talk to us now to get approved instantly!