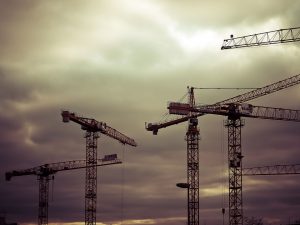 Great news for Class A and Class B Contractors in Virginia! They now have the option to post a surety bond instead of providing and maintaining a minimum net worth required when applying for a license.
Under Senate Bill 1113, Class A and B contractors can now submit a surety bond for both initial license application and renewals.
Virginia Contractor Classification
There are three classes of contractors in Virginia: Class A, B, and C. Class C Contractors are not included in the legislative amendment because they are not required to submit a minimum net worth when applying for a license.
A minimum net worth is a legal requirement for the contractors as mentioned above. These are as follows:
Class A contractors – $45,000
Class B contractors – 15,000
Under Section 54.1-1100 of the Code of Virginia, Class A Contractors perform or manage construction projects with a value of $120,000 or more per contract. The total value of construction projects per 12-month period for Class A Contractors is $750,000 or more.
Class B Contractors, on the other hand, are those that handle construction projects that have a value of $10,000 or more per contract, but less than $120,000. In a 12-month period, Class B Contractors manages construction projects with a total value of more than $150,000, but less than 750,000.
Senate Bill 1113 Bonding Requirement
Under Senate Bill 1113, Class A and B contractors will be allowed to furnish a $50,000 surety bond.
It is conditioned that the Virginia Attorney General should approve the surety bond, and be issued by a state-recognized corporate surety. The bond's validity is the same as the contractor's license validity.
Surety Bond Benefits for Contractors
The dilemma that many contractors face is providing and maintaining the required minimum amount as a licensing prerequisite.
That's where the magic of a surety bond comes in. The Surety partners with the Principal or the contractor, and provides an extension of credit through a surety bond.
You don't have to pay the whole $50,000 bond amount!
With a surety bond, the contractor will only pay a fraction (bond premium) of it. Your bond premium will depend on several factors which will be assessed by an underwriter. A typical bond premium is around 1% of the bond amount.
Since you don't have to provide the entire amount, your working capital will not be diminished; which means, you'll have more funds to use for your construction project.
If you need more information about this change or surety bonds in general, call us at 800-333-7800!