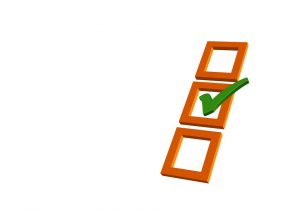 Appraisal management companies in New Jersey will now need to comply with the new surety bond prerequisite to become registered.
This requirement is part of the Appraisal Management Company Registration and Regulation Act or the New Jersey Assembly Bill 1973 that has been approved last May 11, 2017. The appraisal management companies who are applying for registration must meet the requirement come November 11, 2017.
The Act will give the New Jersey State Real Estate Appraiser Board authority to apply specific provisions of the Mortgage Reform and Anti-Predatory Lending Act of 2010.
Appraisal management companies provide appraisal management services as well as oversee 15 licensed appraisers in New Jersey or 25 licensed appraisers in two or more states. The services that they render include:
Recruiting and hiring licensed real estate appraisers
Contracting licensed real estate appraisers to perform appraisal services
Verifying appraisal reports and submitting them to creditors and secondary market participants
How much is the surety bond amount?
The New Jersey State Real Estate Appraiser Board will require any appraisal management company that is applying for registration to secure a $25,000 surety bond.
The surety bond will be a form of assurance to the New Jersey State Real Estate Appraiser Board that the registered appraisal management company will perform its duties according to the state laws and the rules of the Board as a means to provide a fair and lawful service to its clients.
The surety bond will also serve as financial security for the clients of the registered appraisal management companies. It will be conditioned that any client of the appraisal management company who has been injured by the misconduct committed by the bonded appraisal management company will be indemnified up to the face value of the surety bond.
What can this surety bond do for Appraisal Management Companies in New Jersey?
The one who will benefit from a surety bond will be the Obligee or the entity to whom the surety bond is furnished. However, the Principal will benefit from obtaining a surety bond as well.
Aside from the appraisal management company becoming registered through the surety bond, it will also be:
A testament to the appraisal management company's financial capability
A way to show the potential clients that the appraisal management company is capable of fulfilling its contractual duties and that they (clients) will be protected
A good marketing tool for the appraisal management company
Do you need further information about this surety bond or any other surety bond for that matter? Reach out to us HERE!