California-based bond provider now offers surety bonds for businesses and individuals in The Natural State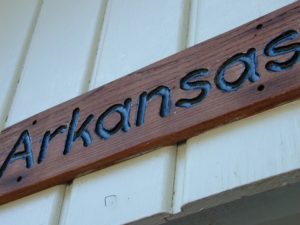 Los Angeles, CA, September 23, 2017 – Surety Bond Authority, Inc., a California-based bonding company, has now reached Arkansas to offer its many available surety bonds and consulting services.
A surety bond is a means of promising to pay a party (Obligee) a specific amount in case the Principal is unable to meet obligations. This obligation comes in the form of fulfilling a contract or making payments. To protect a party against losses resulting from failure to commit to its obligations, surety bonds are required by state agencies, regulation departments, project owners, businesses, and individuals involved in court proceedings.
"Surety bonds are a way of protection," said Greg Rynerson, Founder, and CEO of Surety Bond Authority. "A surety bond requirement provides financial coverage where businesses, individuals and other entities are protected to create more secure and fail-safe communities."
Some surety bonds are part of the licensure requirements, such as professional licenses required in Arkansas. From contractor's license bonds to motor vehicle dealers' license bonds, Principals may not only need the license itself but also proper bonding to protect themselves as they pursue their business and ensure they stay within regulations.
A surety bond is different from insurance as it is designed to serve as a guarantee for the Principal that he or she will act with complete integrity, honesty, and financial responsibility where the law of contract will be fulfilled without fail. Nowadays, more companies are seeking surety bonds to comply with a broad spectrum of state laws. After deciding to obtain surety bonds, the next step is to look for an appropriate bond provider like Surety Bond Authority.
That is just the start. The full list of types of surety bonds would be massive and covers a few other popular categories such as business services, coin-operated amusement machine operators, collection agencies, medical marijuana dispensaries, lottery retailers, utility companies, and many others.
About Surety Bond Authority, Inc
Surety Bond Authority, Inc. is one of the leading surety underwriters of contractor bonds, court bonds, commercial, and license bonds. The company offers many available surety bonds that cater to each specific bonding need. The company is now fast expanding its services across the country. For more information about the company's surety bond programs for Arkansas, including its surety office contacts, visit https://suretybondauthority.com/arkansas/
Contact
Greg A. Rynerson, CEO
5850 Canoga Ave. #400, Woodland Hills, CA
800-333-7800
greg@suretyauthority.com