California-based Surety Bond Company to bring surety bonds and consulting services to The Land of Enchantment.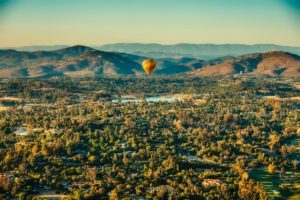 Los Angeles, CA, September 13, 2017 — Surety Bond Authority, Inc., a surety bond provider headquartered in Woodland Hills, CA, is now providing accessible and affordable surety bonds and consulting services to consumers in the State of New Mexico.
Through its website, the bond company has provided a comprehensive list of available surety bonds that are required by the State's agencies and regulatory departments to meet the needs of construction companies, mortgage professionals, business owners who need licenses, judicial and probate courts, and other individuals and entities that require to post financial guarantees.
"We are pleased to announce that we are now making our surety bond services available to residents in New Mexico. Not only do surety bonds serve as consumer protection tools, they deem the business or individual that posted the bond – reputable and trustworthy," said Greg Rynerson, Founder, and CEO of Surety Bond Authority, "Also, people need surety bonds simply because a government authority, civil court or private entity is requiring the bond in order for you to operate. The bond serves as an assurance that you follow their guidelines."
There are three parties involved in a surety bond: Obligee, Principal, and Surety.
The Obligee is the party that requires the Principal (you) to post the bond. The Principal pays the percentage of the bond amount called a bond premium. In return, the surety provides surety credit to support the Principal financially. If a claim arises once the Principal is proven to not comply with the terms of the bond, the Surety will look to the Principal for payment of the claim and any associated fees.
Bond premiums vary greatly based on the applicant's credit standing, the bond type, jurisdiction, and the Obligee. Just like other forms of credit, the same rate does not apply.
According to Rynerson, "Surety bonds are beneficial in the sense that integrating a bonded status in a company's advertisements will almost certainly improve sales and reputation as a business. In today's challenging economy, consumers are becoming more aware of the importance of working with reputable, credible companies to minimize risks and make the best use of their earnings."
Becoming licensed and bonded reflects a business's credibility and integrity in working within the appropriate permissible avenues for their type of industry.
Surety Bond Authority reaches out to New Mexico consumers by offering different types of surety bonds, including but not limited to: construction bonds, commercial bonds, license and permit bonds, and court bonds.
About Surety Bond Authority, Inc
Surety Bond Authority, Inc. is one of the leading surety underwriters of contractors' bonds, court bonds, commercial and license bonds —providing numerous types of available surety bonds that cater to each specific bonding need. The company is now fast expanding its services across the country. For more information on the company's surety bond programs for New Mexico, including its surety office contacts, visit https://suretybondauthority.com/new-mexico-surety-bonds/.
Contact
Greg A. Rynerson, CEO
5850 Canoga Ave. #400, Woodland Hills, CA
800-333-7800
greg@suretyauthority.com