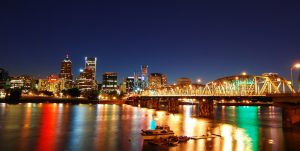 LOS ANGELES – April 11, 2017 — Surety Bond Authority, Inc. a leading surety bond company based in California, is now bringing its surety bonds and surety bond consulting services to the State of Oregon.
The company will be providing clients direct access to a list of available surety bonds required in Oregon through its website. There are different types of Oregon surety bonds that clients can choose from depending on their situation – from Alcohol Tax Bonds to Taxable Fuel Bonds.
"Surety bonds are required in multiple transactions as a means of reducing or transferring risk," said Greg Rynerson, CEO, and Founder of Surety Bond Authority. "Our purpose is to provide the best method for guaranteeing performance and protecting the public and private interests against financial damages. At Surety Bond Authority, we continue to provide the necessary expertise and experience to provide the financial assistance needed for individuals and businesses in Oregon, and offer better solutions to solve financial problems."
The company offers various types of surety bonds and consulting services that tailor the needs of businesses and individuals, including, but not limited to, Court Bond, Construction Bonds, Commercial Bonds, and License and Permit Bonds.
Surety bonding makes a valuable tool in encouraging performance and payment of damages. Not only does it protect the public, but adds security to the business as well. There are plenty of reasons why customers prefer to work with companies who have taken the time to secure surety bonds to prove the integrity of their services.
Surety bonds for general contractors, small businesses, government agencies, regulation departments, and state and federal courts in Oregon can now be obtained with Surety Bond Authority.
About Surety Bond Authority, Inc.
Surety Bond Authority, Inc. is a full-service surety bond firm that offers low-cost surety bonds and consulting services that meet a wide variety of business, government, and individual needs. The company has proven expertise in executing bonds at the state and federal levels for clients. For more information about Surety Bond Authority's services in Oregon, visit its official web page at https://www.suretybondauthority.com/oregon-surety-bonds/.
Contact
Greg A. Rynerson, CEO
5850 Canoga Ave. #400, Woodland Hills, CA
800-333-7800
greg@suretyauthority.com