LOS ANGELES – March 27, 2017 — Surety Bond Authority Inc., a premier surety bond company based in California, announces that they will be now offering surety bond services required in the State of Arizona.
The company will be providing clients direct access to a list of available surety bonds in Arizona through its website.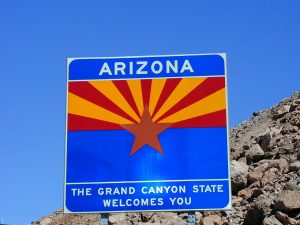 "Securing a surety bond is a smart move that you can make for your company. It will let clients have faith in your job, and offers protection against any potential failure or misrepresentation," said Greg Rynerson, CEO, and Founder of Surety Bond Authority. "We are excited to work with a reputable partner for all surety bond needs in Arizona. Through Surety Bond Authority, we continue to create dynamic communities and make the Arizona state a more attractive place for businesses and individuals to thrive."
The expansion of surety bond and surety bond consulting services in Arizona aims to secure appropriate bonding to help contractors and companies move to the next level of growth and opportunity. The company provides different types of bonds and policies that best suit the needs of businesses and customers, including, but not limited to, Construction Bonds, Commercial Bonds, License and Permit Bonds, and Court Bonds.
The state requires bonds to protect the public from a variance of issues. Surety bonds protect against fraud, misrepresentation, payment of taxes, goods and contracts, and other state laws drafted in the bond form.
Getting bonded is a simple process and is usually affordable, especially compared to insurance premiums and other business expenses. According to Rynerson, customer satisfaction and affordability are key priorities of his company.
Contractors, small businesses, government agencies, and state departments, probate, and civil court surety bonds that are required in the State of Arizona can now be obtained with Surety Bond Authority.
About Surety Bond Authority Inc.
Surety Bond Authority Inc. is a full-service surety bond company that offers easy-to-access surety bonds at affordable rates with quick and efficient customer service. The company is a reputable surety bond broker that helps clients get bonded and stay bonded while adhering to State rules and regulations. For more information about Surety Bond Authority, visit its official website at www.suretybondauthority.com.
Contact
Greg A. Rynerson, CEO
5850 Canoga Ave. #400, Woodland Hills, CA
800-333-7800
greg@suretyauthority.com