Surety Bonds in Nevada with Surety Bond Authority
California-based surety bond company extends its surety bond services to the Silver State.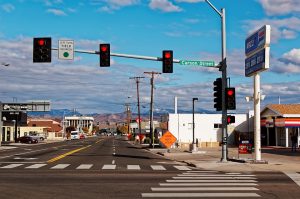 Los Angeles, CA, July 11, 2017 – Surety Bond Authority, Inc. widens its surety bond availability as it now reaches Nevada's contractors, businesses, and residents.
The company's surety bond products and programs provide bonding solutions to both private and public entities in Nevada. Surety bonds are often mandated by state regulations to engage in business legally. The bond may be required to guarantee the performance of a particular contract (or court-appointed duties) or for a trade license and permit.
"We are pleased to add to the growing surety bond market in Nevada that will help contracting firms, court litigants, and several types of businesses with their surety bond needs," said Greg Rynerson, founder, and CEO of Surety Bond Authority. "Our licensed underwriters are equipped to accommodate small- to large-scale principal bonding requirements at state, federal, and local levels."
The company provides consistent underwriting expertise to help individuals and businesses cope with complex bonding issues in reducing small, medium, and large-sized risks.
According to Rynerson, "Our expansion promotes bonding opportunities in Nevada as we deliver more streamlined, instant, and accessible surety bond offerings. It is a pleasure for Surety Bond Authority to become a part of the State's bonding requirements."
The company writes surety bonds for all 50 states. It handles surety bond guarantees for qualified contractors, business owners, and individuals. The company helps Principals meet all of the Obligee's conditions, including the issuance of a bond and other requirements, such as in-depth background checks and comprehensive financial capacity assessments.
Surety Bond Authority is committed to providing reliable, accessible, and efficient surety bonds and surety bond consulting services to all those who need to get bonded.
About Surety Bond Authority, Inc
Surety Bond Authority, Inc. is one of the nation's leading surety underwriters of contractors' bonds, court bonds, commercial and license bonds — offering numerous types of available surety bonds that cater to each specific bonding need. The company is now fast expanding its services across the country.
If you need to secure Surety Bonds in Nevada, don't hesitate to call us today.
Contact
Greg A. Rynerson, CEO
5850 Canoga Ave. #400, Woodland Hills, CA
800-333-7800
greg@suretyauthority.com