What is the South Dakota Lottery Bond?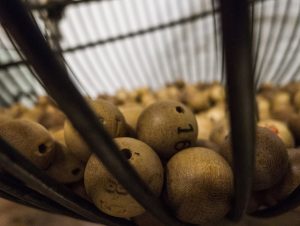 The South Dakota Lottery Bond is a watertight pledge assuring the general public and the state that a lottery retailer complies with all state laws pertaining to the conduct of lottery business operations. Specifically, the bond is a safety net against lottery retailers who 1) dupe, erroneously create, modify, falsify, or imitate lottery tickets; 2) put on the market lottery tickets at prices more than what is allowed by the rules, and 3) selling to any individual under 18 years of age. The bond is likewise a clear manifestation that a lottery retailer is up-to-date in paying all taxes including interests and penalties owed to the State of South Dakota.
Why do you need the South Dakota Lottery Bond?
You need the South Dakota Lottery Bond because you are not just selling lottery tickets; you are also selling dreams of a gainful future, thus, you are selling trust. For people to have confidence in you as a business retailer, you need the bond to provide you that respectable and trustworthy perception that the general public needs to see.
More details about the South Dakota Lottery Bond
The South Dakota Lottery Bond is a requirement demanded by the State Lottery Commission.
Persons who are legitimately engaged in government-related businesses or operating on state property are not allowed to become lottery retailers, therefore, cannot be bonded by any surety bond organization.
What is the cost of a South Dakota Lottery Bond?
The South Dakota Lottery Bond amount varies. In establishing the amount of this bond, the Commission's Executive Director shall consider the applicant's financial resources, the safety of the applicant's place of business/activity, the venue's accessibility, the applicant's integrity, and reputation. The bond's premium amount is highly dependent on the applicant's business performance, standing in the community, credit score, financial history, and whether or not he/she has been previously convicted of a crime. In cases where the applicant has a sterling business record, high credit mark, and has never been found guilty of any criminal activity, a lower premium rate can easily be availed of.
How do I get the South Dakota Lottery Bond?
Getting a South Dakota Lottery Bond is simple. However, be sure to contact a dependable surety bond provider to avoid having your lottery business operations slowed down. For the smooth conduct of your venture, always choose a bond provider who can offer you speedy and competent service.