What is a Professional Employment Organization Bond?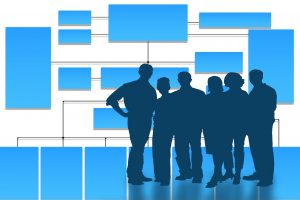 A professional employment organization bond (PEO) is obtained to reduce instances of fraud and malpractice in PEOs. Many government agencies are requiring PEOs to get a surety bond since they have a lot of financial responsibility in the employment industry as outsourced HR departments. It ensures that these companies will adhere to all state licensing and registration requirements, pay all client service fees and provide policy collateral for workers' compensation.
How much is a PEO bond going to cost?
The required amount of coverage for a PEO bond is determined by your state. Premium payments for this type of bond are a small percentage of the total bond amount. For the most accurate pricing, request a free quote, and one of our licensed bond agents will be able to help you with getting started on a PEO bond for your company.
How does a PEO bond work?
Like any surety bond, a PEO bond has three key components: the principal, the obligee, and the surety. The surety is the agency that underwrites the PEO bond. The obligee is the state agency that requires your company to purchase the bond. The principal is the individual or person who is responsible for obtaining a PEO bond.
Since the state requires the bond to protect against fraud or malpractice in professional employment agencies, they can file a claim on the bond if they feel that the PEO has not met the terms of the bond. If the surety company decides that the claim is valid, then payment will be issued, up to the total bond amount. The PEO will have to reimburse the amount paid out to the obligee.
How do I get a PEO bond?
To get started with the PEO bond process, request your free quote and complete our simple application. An agent will get your paperwork together and advise you of any necessary documents to complete the process. Once that is finalized, we will process your payment and then get your PEO bond documents sent to you right away. You will be able to meet your state requirements quickly so that you can get your business underway.