What is a Pennsylvania Telemarketer Bond?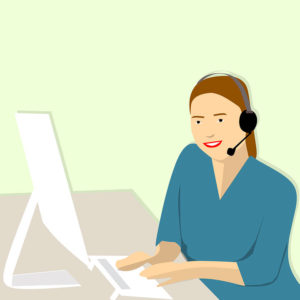 Telemarketing professionals and agencies are required in Pennsylvania to get bonded before being able to perform telephone solicitations.
The Telemarketer Bond guarantees refunds and compensation to consumers who contract to buy goods or services from telemarketers if ever the telemarketing company goes bankrupt or commits any violations against rules and regulations indicated in the Pennsylvania Telemarketer Registration Act.
Under the Act, a "telemarketer" means any person or business which, in connection with telemarketing, initiates or receives telephone calls to or from a consumer within the state. Telemarketers follow a plan, program, or campaign to induce the purchase of goods or services or to solicit contributions by engaging with a telephone call.
A "telemarketing business" is a business entity that is or has engaged in the business of telephone solicitations and employs at least one telemarketer.
What is the bond amount?
The bond amount is $50,000.
The cost of the bond is a percentage of the bond amount. It typically covers 1%-5% of the bond amount. The cost may vary and is subject to a surety underwriter's evaluation for your credit score and financial credentials.
How can I obtain a Telemarketer Bond?
We have made the surety bond procedure easier for you! Just follow these simple steps:
STEP 1: You must first apply for this type of surety bond. If you are ready to do that now, you can learn more about your bond costs, get your FREE quote HERE!
Once we have received your application, we will immediately start the bonding process. We will inform you about the important documents that you need to submit for the next step, which is the underwriting process.
STEP 2: An underwriter will take a thorough look at the following:
Your financial strength
Your job performance history
Your credit score
STEP 3: After the underwriting process has been fulfilled, we will issue your surety bond and send it to you immediately!
What are the bond conditions?
The Surety must be authorized to conduct business in the Commonwealth of Pennsylvania.
The bond is pursuant to Pennsylvania Telemarketer Registration Act 73 P.S. § 2244 (6) and provides for the indemnification of any person suffering a loss as the result of any fraud, misrepresentation, and violation of Section 52 or violation of the act of December 17, 1968 (P.L. 1224, No. 387)3, known as the Unfair Trade Practices and Consumer Protection Law.
The Surety may terminate the bond upon giving a 60-day written notice to the Principal and the Office of Attorney General.
The aggregate liability of the Surety will not exceed the full penal sum of the bond.
The Office of Attorney General shall prescribe the methods and procedures for handling bond claims.
Telemarketing entity bonds must be provided at least 30 days before the commencement of business activities.
Contact us today!