What is a Pennsylvania Professional Wrestling Promoter Bond?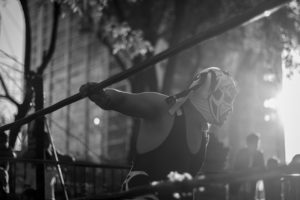 No promoter of professional wrestling sports conduct, hold or promote any professional wrestling contest or exhibition unless the promoter has first obtained a promoter's license from the Pennsylvania State Athletic Commission. As part of the license requirement, a surety bond is required under the Pennsylvania Regulation of Professional Wrestling Contests and Exhibitions, Section 2102.
The Professional Wrestling Promoter Bond guarantees the faithful and honest performance of obligations as a professional wrestling promoter.
The bond also ensures that professional wrestling promoters will not take part in any unethical or wrongful acts, such as destroying any ticket or ticket stub, whether sold or unsold, within three months after the date of a match or exhibition.
Professional wrestling promoters should not:
Conduct any professional wrestling contest or exhibition without satisfying the bond requirements specified in Section 2102 (relating to promoter's bonding requirements).
Employ as a participant in a wrestling contest or exhibition any individual who is under 18 years of age.
Obligations include:
Paying state taxes of 5% of the face value of all tickets sold to any wrestling contest or exhibition.
Having a physician in attendance.
Having an ambulance available.
Ensuring adequate security personnel for crowd control
What is the bond amount?
The bond amount is $10,000.
The cost of the bond is a percentage of the bond amount, which is 1%-5%. The cost may be based on your credit score and other financial requirements evaluated by a certified surety underwriter.
How do I obtain a Professional Wrestling Promoter Bond?
Just follow these steps:
Contact us
You may contact us by filling out a form HERE, or by giving us a call at 800-333-7800. Our surety bond experts will send you the application that you need for this type of surety bond.
Submit your application
Along with a completed surety bond application form, you will also be asked to submit the necessary documents needed for the underwriting process. These are the following:
All these will be carefully evaluated by our underwriter. We will inform you if you need to submit additional documents for your application. To avoid any delays, please collect all the required documents before submission.
Issuance & Bond Premium
Once your surety bond has been approved, you will be notified of your bond premium. After the premium has been paid, your surety bond will be issued and sent to you immediately.
What are the bond conditions?
The bond must be written by a Surety authorized to conduct business in the Commonwealth of Pennsylvania.
The bond will be conditioned upon the faithful performance by the promoter of his or her obligations and any contract with an entity in charge of an arena or other facilities at which the exhibition is held.
The Principal must act by all rules and provisions set in the Regulation of Professional Wrestling Contests and Exhibitions.
All bonds will be in a form supplied by the Pennsylvania Department of State and shall be accompanied by a filing fee fixed by the Pennsylvania State Athletic Commission.
The Surety may cancel the bond by giving a 30-day written notice to the Department.
Contact us at 800-333-7800 and let us fulfill your professional wrestling promoter bond requirements!