What is a Pennsylvania Professional Solicitor Bond?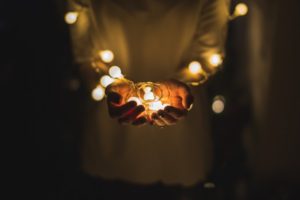 The Solicitation of Funds for Charitable Purposes Act requires professional solicitors to register with the Bureau of Charitable Organizations before soliciting for charitable organizations in Pennsylvania. As part of the registration, they must also file a surety bond to fulfill the application requirement.
The Professional Solicitor Bond ensures professional solicitors to:
Properly submit copies of their contracts with charitable organizations to the Bureau at least ten working days before soliciting for the organizations in Pennsylvania.
Timely file a financial report within 90 days after a solicitation campaign or event listing the gross revenue and expenses from the campaign or event.
The bond guarantees financial protection to harmed parties in the event a solicitor mismanaged funds collected for reasons other than for the intended charitable organization.
The Act defines a professional solicitor, which is "any person who is retained for financial or other consideration by a charitable organization to solicit in this Commonwealth contributions for charitable purposes directly or in the form of payment for goods, services or admission to fundraising events."

What is the bond amount?
The bond amount is $25,000.
The cost of the bond is a percentage of the bond amount. The cost typically ranges between 1% and 5% of the bond amount, which will serve as your bond premium.

How can I obtain a Professional Solicitor Bond?
To secure this type of bond, the professional fundraising applicant must seek the assistance of a surety bond company.
You will be asked to apply for this bond. For an accurate estimate of your bond price, get a FREE quote HERE!
Once the application is received, the surety bond company will immediately process it. In our case, one of our expert surety bond agents will guide you through the whole process from the time you applied for the bond. We will make sure that you understand all the conditions before we issue the bond.
An underwriter will usually evaluate your credit score to gauge your bonding capacity.
You may provide a copy of the BOND FORM, which can be obtained from the Pennsylvania Department of State, Bureau of Charitable Organizations.
Once the prequalification process is fulfilled, we will execute the bond and send it to you!

What are the bond conditions?
The Surety must be authorized to conduct business in the Commonwealth of Pennsylvania.
The Principal desires to operate as a Professional Solicitor under the provisions of the Pennsylvania Solicitation of Funds for Charitable Purposes Act, 10 P.S. §162.1 et seq.
If the Principal fully and faithfully observes the provisions of all the laws of fund solicitations, then the obligation will be null and void. Otherwise, it will remain in effect.
The Surety's liability will be up to the full penal sum of the bond.
Note: Each registration is valid for one year and may be renewed for additional one-year periods. This includes bond renewal as well.
Talk to us and let us get you bonded right away!