What is a Pennsylvania Mortgage Broker Bond?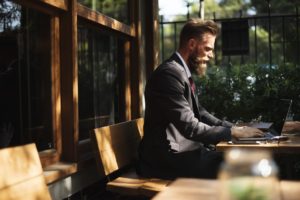 All mortgage brokers in Pennsylvania are required to obtain a surety bond as part of their licensing requirements before being able to solicit, process, or negotiate mortgage loans for their clients.
The Mortgage Broker Bond ensures that mortgage broker registrants will provide their services in compliance with the laws and rules that govern a mortgage brokering business in the state.
The bond also guarantees that when clients are victimized in the process of getting credit, they can be remunerated for financial damages and losses. For mortgage brokers and mortgage brokerage firms/agencies, the bond can make their business look trustworthy and credible to their clients.
Mortgage brokers are persons or agencies that directly or indirectly negotiate or place mortgage loans for others in the market for fees or considerations.
While mortgage lenders may act as a mortgage broker without a separate mortgage broker license, a person licensed as a mortgage broker may only perform the services of a mortgage broker.
What are the bond conditions?
The bond must be written by a Surety authorized to do business in the Commonwealth of Pennsylvania.
The Principal has applied for a license as a mortgage broker or has applied to renew a license as a mortgage broker under the provisions of the Mortgage Licensing Act.
If the Principal does not fail to commit to abide by the provisions of the Act, and prescribed rules of the Pennsylvania Department of Banking and Securities, the obligation will be null and void. Otherwise, it will remain full force and effect.
The bond may be canceled at any time by the Surety by filing with the Secretary of the Pennsylvania Department of Banking and Securities a 30-day written notice of the cancellation.
The Surety's aggregate liability will not exceed the bond amount.
What is the bond amount?
The bond amount is $100,000.
The cost of the bond is a percentage of the bond amount. It typically covers 1%-5% of the bond amount. The cost may vary and is subject to a surety underwriter's evaluation for your credit score and financial credentials.
How do I obtain a Mortgage Broker Bond?
We have made the surety bond procedure easier for you! Just follow these simple steps:
STEP 1: You must first apply for this type of surety bond. If you are ready to do that now, you can learn more about your bond costs, get your FREE quote HERE!
Once we have received your application, we will immediately start the bonding process. We will inform you about the important documents that you need to submit for the next step, which is the underwriting process.
STEP 2: An underwriter will take a thorough look at the following:
Your financial strength
Your job performance history
Your credit score
STEP 3: After the underwriting process has been fulfilled, we will issue your surety bond and send it to you immediately!
Contact us today!