What is a Pennsylvania Money Transmitter Bond?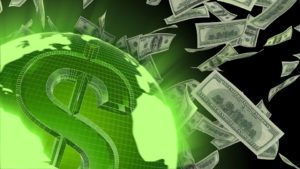 Money transmitters, also known as money service businesses (MSB), are required by the Commonwealth of Pennsylvania to file a surety bond as a license requirement before lawfully transmitting money by any means of transmission instrument for fees or considerations.
The Money Transmitter Bond guarantees the honest and fair performance of obligations. The bond also serves as financial security in the event of misconduct or non-compliance to laws committed by the money transmitter.
*Licenses for money transmitters will be issued annually on January 1 of each year, upon approval of applications to be submitted no later than November 1 of the previous year.
What is the bond amount?
The bond amount is $1,000,000.
The cost of the bond is a percentage of the bond amount. The cost typically ranges between 1% and 5% of the bond amount, which will serve as your bond premium.
How do I obtain a Money Transmitter Bond?
To secure this type of bond, you must seek the assistance of a surety bond company.
You will be asked to apply for this bond. Find out what you need to pay for by getting your FREE quote here!
Once the application is received, the surety bond company will immediately process it. In our case, one of our expert surety bond agents will guide you through the whole process from the time you applied for the bond. We will make sure that you understand all the conditions before we issue the bond.
An underwriter will then evaluate your
Once the pre-qualification process is fulfilled, we will execute the bond and send it to you!
Note: The Pennsylvania Department of Banking and Securities requires all money transmitters, money management services, and debt settlement services applicants and licensees to use NMLS (Nationwide Multistate Licensing System) to obtain and manage their Pennsylvania licenses.
What are the bond conditions?
The Surety must be authorized to conduct business in the Commonwealth of Pennsylvania.
The Principal must perform his or her money transmission duties according to the provisions in the "Money Transmitter Act".
The Principal must pay any money due to the Commonwealth, the Department, or any person or persons who were residents of the Commonwealth at the time that claims occur.
The bond continues in full force and effect indefinitely but is subjected to cancellation.
The Surety may cancel the bond at any time by filing with the Secretary of the Department of Banking and Securities a 30-day written notice of such cancellation.
The aggregate liability of the Surety will not exceed the penal sum of the bond.
Please feel free to contact us for your bonding needs!