What is a Pennsylvania Debt Settlement Bond?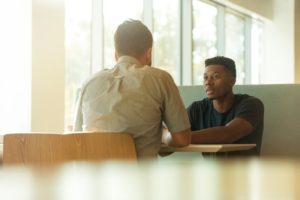 Any debt settlement business in Pennsylvania, whether offering debt settlement programs and services, is required to post a surety bond as part of the license requirement before providing, soliciting, marketing, or agreeing to provide debt settlement services in the state.
The Debt Settlement Bond assures the fulfillment of conditions and obligations set forth by the provisions of the Debt Settlement Act. It guarantees the honesty and integrity of the debt settlement business in conducting honest observance of reasonable standards of fair dealing.
The bond also financially compensates any harmed persons against fraudulent transactions and other serious offenses committed by the debt settlement company.
Debt settlement services mean any business that acts as an intermediary between a person and one or more unsecured creditors. They obtain concessions where three of these concessions entail a person's unsecured debt reductions owed for personal, family, or household expenses to at least one creditor (Debt Settlement Services Act, Chapter 1, Section 102).
What are the bond conditions?
The Surety must be authorized to transact business in the Commonwealth of Pennsylvania.
The Principal applying for the bond must be seeking a license or renewal of a license under the provisions of the Debt Settlement Act.
If the Principal acts by the rules, regulations, and provisions of the state, the obligation will be considered null and void. Otherwise, the bond will continue in full force and effect indefinitely but is subject to cancellation.
The Surety may cancel the bond at any time by filing 30 days written notice to the State Secretary of Banking and Securities.
The Surety's liability will not exceed the full penal sum of the bond.
What is the bond amount?
The bond amount is $25,000.
The cost of the bond is a percentage of the bond amount. The cost typically ranges from 1% to 5% of the bond amount, which will serve as your bond premium.
How can I obtain a Debt Settlement Bond?
Here are simple steps to follow:
STEP 1: Apply for the bond
You need to submit a bond application to us. If you're ready to apply now, you may do so HERE!
STEP 2: Underwriting
We will ask you for a couple of important information needed for the bond. A certified surety underwriter will carefully evaluate your credit score to gauge your bonding capacity.
Also, you need to submit a copy of the BOND FORM, which can be obtained from the Pennsylvania Department of Banking and Securities.
STEP 3: Bond execution
Once the underwriter is done with the underwriting process, we will immediately issue the bond and send it to you!
Call us at 800-333-7800 today!