What is a Pennsylvania Boating Course Provider Bond?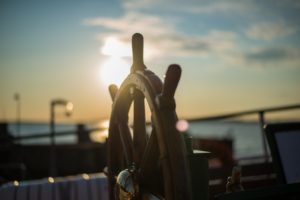 Boating course providers in Pennsylvania are required to purchase a surety bond as part of their certification requirements before being able to offer boating courses to interested state residents.
The Boating Course Provider Bond guarantees that the boating course provider (Principal) must truly, correctly, and faithfully execute, perform and discharge the trusts and duties of boating safety courses and certification.
The bond also ensures financial compensation to aspiring boaters for any damages done as a result of unethical management or poor decisions regarding safety.
Boating course providers are any individual or business that offers boating safety education and tests to the public. The Pennsylvania Fish & Boat Commission issues the approved and permanent Boating Safety Education Certificates for Pennsylvania residents. Any operator that is required to have a Boating Safety Education Certificate must carry the certificate with them while operating a boat.
Bond exemptions:
Out-of-state residents and persons operating unpowered boats that the Commission may exempt. Out-of-state boaters must carry a certificate issued for a course approved by the National Association of State Boating Law Administrators (NASBLA).
Operators of watercraft on private waters.
Operators of powerboats less than 25 hp.
What are the bond conditions?
The Surety must be authorized to transact business in the Commonwealth of Pennsylvania.
The Obligee is the Pennsylvania Fish & Boat Commission.
The Principal must provide a boating safety education course and related services by the criteria established under 58 Pa. Code § 91.7.
If the Principal conforms to all laws, rules, and regulations regarding the issuance of a Boating Safety Education Certificate, then the obligation will be null and void. Otherwise, it will remain in full force and effect.
The Surety's aggregate liability will not exceed the amount of the bond.
The Surety may cancel the bond upon providing at least 30 days' written notice to the Pennsylvania Fish & Boat Commission.
What is the bond amount?
The bond amount is $20,000.
The cost of the bond is a percentage of the bond amount. It typically ranges between 1% and 5% (it is your bond premium). Your credit score will impact the cost of your bond.
How can I obtain a Boating Course Provider Bond?
You can easily get this surety bond from us! We will guide you through the entire process. We'll make sure that you will understand what you are getting into.
Here's how to do get bonded:
You have to send an application to us. If you are ready to do that now, you may APPLY HERE!
After we have received your application, we will ask you to submit the necessary information needed for the underwriting process. These are the following:
An expert underwriter will carefully evaluate all three to attain the best credit decision possible. To avoid any delay, the information that you should submit should be organized and concise.
Your surety bond will be issued and sent to you!
Call us today and get bonded!