What is an Oregon Outfitter and Guide Bond?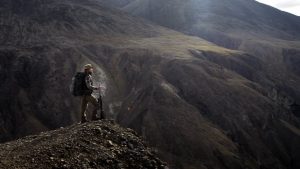 Guides and outfitters perform a vital role in the hunting industry. They offer not just sound hunting insights; they also make your hunting and fishing experience worth remembering. To make the experience more valuable, it is imperative that you know you are safe and in good hands. Therefore, be sure that the outfitter group you have contracted owns an Oregon Outfitter and Guide Bond.
The Oregon Outfitter and Guide Bond is posted by Outfitters/Guides to act as an ironclad guarantee that clients who are taken out on hunting and fishing trips will travel in safety and comfort. The same bond provides unassailable assurance that Outfitters and Guides based in Oregon will comply with all the policies and regulations laid down in the Oregon Revised Statutes, Chapter 704. The bond is likewise a strong indicator that the Guides and Outfitter firms have legitimate First Aid and CPR certifications. If the Outfitter/Guide belongs to the boating industry, the bond warrants that he/she has obtained the necessary US Coast Guard Operator License.
Why do you need an Oregon Outfitter and Guide Bond?

You need the Oregon Outfitter and Guide Bond because you mean business by genuinely protecting your clients. As the bond will add status to your name, your firm will be known as a reliable Outfitter company. You have a feather in your cap with this bond which other outfitters in the industry may not possess thereby making you a complete stand-out. By having this bond, current hunting/fishing buffs and prospective customers will consider you a respectable and reliable outfitter company conducting safe business practices within Oregon.
More details about the Oregon Outfitter and Guide Bond

Before getting bonded, Oregon Guides must be completely licensed and must be employed by a licensed outfitter; such license application must be approved by the Oregon State Board of Outfitters.
Both must renew their licenses annually so that the bond remains enforceable. They must not be convicted of any crime, and they must possess first aid certification.
What is the cost of an Oregon Outfitter and Guide Bond?

The Oregon Outfitter and Guide Bond premium payments greatly depend on your credit score and financial history. If you have problematic transactions in the past, you may be required to pay a higher premium. The bond premium can also be influenced by your past business performance, personal profile, and standing within the business community. Being convicted of a crime even if it happened decades ago, also matters in the determination of how much you should pay.
How do I get an Oregon Outfitter and Guide Bond?

Getting an Oregon Outfitter and Guide Bond is effortless. The first step to obtaining an Oregon Outfitter and Guide Bond is to get an assessment from a reliable surety bond company. To avoid getting scammed, be sure to contact only lawful practitioners in the field of surety. Once required documents have been submitted and inquiries answered, the surety bond company will conduct preliminary evaluations. Based on the outcomes of the appraisal, your bond application will either be approved, or you will be requested to present additional documentation to aid the underwriting process.