What is an Oregon Liquor Control Commission Bond?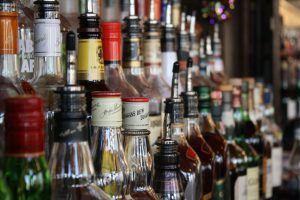 Oregon is one of the eighteen states that have a government-controlled liquor industry. Today, it has a flourishing industry that produces beer, wine, and liquor in the state. If you own a liquor business in Oregon, a Liquor Control Commission Bond needs to be secured for you to conduct business free from legal and moral impediments.
Oregon Liquor Control Commission Bond exists to act as an irrefutable guarantee that the licensees will pay the various levies imposed on them by the Commission; that they will comply with whatever penalties sanctioned against them for violations of any provision of the Oregon Liquor Control Act or any of the administrative rules espoused with regards to the Act. By posting this bond, principals promise to carry out business according to all state and industry laws.  Check out the Oregon Liquor Control Commission website for additional details.
Why do you need an Oregon Liquor Control Commission Bond?
You need the Oregon Liquor Control Commission Bond because your company, its image, and your clients are important to you. With this bond, existing and prospective buyers will feel secure that you will act by all the laws mandated upon you.
More details about the Oregon Liquor Control Commission Bond
Before getting bonded, be aware that if you are solely in the business of selling, manufacturing, importing, or distributing alcohol within the state of Oregon, what you need to secure is a LIQUOR. On the other hand, if you are a manager of an establishment that sells alcohol or you're a bartender or waiter, what you need is an ALCOHOL SERVICE PERMIT.
You will NOT need a Liquor License if you are making alcohol available but serving it without payment such as in parties or wedding receptions. If you are using an outside caterer to provide the alcohol, the caterer or outside vendor will need the Liquor License.
What is the cost of a Liquor Control Commission Bond?
The premium amount is highly dependent on your financial history and credit score. If you have an objectionable credit rating, it is expected that you will be asked to pay a higher premium amount compared to one having a seamless credit history and excellent financial record.
How do I get an Oregon Liquor Control Commission Bond?
Getting a bond is simple. However, be sure to contact only genuine professionals in the field of surety. Give Surety Bond Authority specialists a call now! With Surety Bond Authority taking care of your business affairs, you will have the answers you need and the solution to whatever concerns you have in protecting your business.