What is an Oregon Court Bond?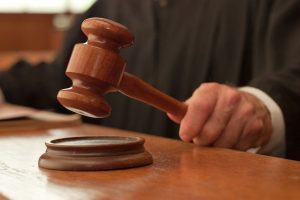 The Oregon Court Bond is an irrefutable guarantee to everyone that individuals and companies that are involved in legal actions will meet all the terms and obligations they are directed to submit to. However, there are different types of court bonds.
The Plaintiff's Attachment Bond warrants that the principal/plaintiff will indemnify, if and when, the court has decided that property was erroneously taken from a defendant. For those who need to make an appeal, they have to post an Appeal Bond; this is a guarantee that the original judgment will be fully paid if the court will deny the appeal.
To necessitate appointed custodians that they will truthfully care for a minor/elderly/physically-challenged individual and his/her assets according to the mandates of the court, the Custodian Bond exists. Finally, to uphold a dead person's instructions stated in his/her last will, there is the Executor Bond.
Oregon is a "no bail state" which means that Bail Bonds and Bounty hunters are not permitted.
Why do you need an Oregon Court Bond?
You need the Oregon Court Bond because your business is vital to you. The bond is necessary since you consider your profession an important calling and that it is your way to giving back to the community. Having this bond prods existing clients and future patrons to look up to you as a trustworthy entrepreneur doing business with integrity and fulfilling business commitments with a sense of decorum.
What is the cost of an Oregon Court Bond?
The Oregon Court Bond premium payments are very much dependent on your financial credit report and reputation as an individual and as a business owner. Eligible candidates with substantial financial documentation, outstanding business performance, and a commendable reputation within the community can expect to pay a lesser premium than those who have a dodgy credit record.
How do I get an Oregon Court Bond?
Getting an Oregon Court Bond is simple. Choose a reliable surety company and call ASAP! An experienced surety professional will enthusiastically provide you with answers to whatever concerns you have in the operation of your business.