What is an Oregon Business Service Bond?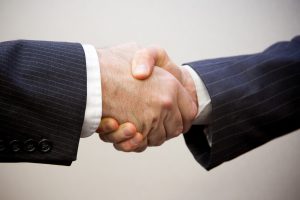 In 2015, an Oregon woman was charged with misrepresenting business documentations to misappropriate over $70,000 from a house of worship. Immediately the next year, in Sisters, Oregon, another 62 years old was condemned to 4 felony verdicts, after she owned up to committing fraud involving hundreds of thousands of dollars from her manager in a span of many years.
All these scenarios call for anticipatory measures that could help protect both business employers and the public from individuals who have no qualms committing deceitful acts for their personal aggrandizement. One such measure is the Oregon Business Service Bond.
The Oregon Business Service Bond is an incontestable warranty that business service providers need to secure to shield their clientele and stakeholders from employee theft, property-related transgressions, and grave wrongdoings committed at work inside or within clients' residences and offices. The bond is an assurance given to customers for them to feel confident that their property is safe and secure during their absence.
Why do you need an Oregon Business Service Bond?
You need the Oregon Business Service Bond because you don't want lawsuits distracting your business operations. You need this bond so that you can look after your investments and shield your clients from dishonest workers in your employ. You also want to be viewed as a business owner who knows how to protect clients' property and interests. With this bond, existing clients and prospective patrons will look at you as someone who is dependable and an entrepreneur of integrity.
More details about the Oregon Business Service Bond
The Business Service Bond claims are processed in this manner:
The surety bond company is instantaneously informed as soon as a claim is made. The claimant will provide the amount of the claim together with supporting documents.
In cases where you are undecided about the claim, the bond company will probe into it and decide if it's legitimate. If you can give irrefutable evidence that sufficiently nullifies the claim, the bond company will reject such a claim. However, if they find you accountable, they will be obliged to pay compensation to the claimant. With this, you are liable to reimburse the bond company.
Having a history of paid bond claims will likely make it tough for you to be bonded again in the future. Thus, it is important to take claims seriously and work to get them resolved before situations get worse.
What is the cost of an Oregon Business Service Bond?
The Oregon Business Service Bond premium payments will be determined by the applicant's credit score and financial history. Likewise, the profile of the candidate including his/her reputation as a member of the community will be a strong factor in the decision of how much the premium will be for this bond.
How do I get an Oregon Business Service Bond?
The Oregon Business Service Bond is easy to obtain. Choose a certified surety professional and give them a call ASAP! An expert surety professional can readily provide you the answers you need and the solution to whatever concerns you have in the operation of your business.