What is an Oklahoma Third Party Administrator Bond?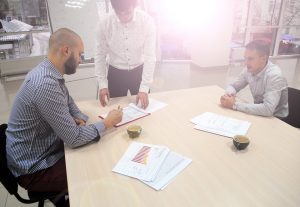 The implacable demand and the urgency to trim down costs are unvarying anywhere in the business world. In the fund industry where cost proportions directly impact financial performance and price, asset managers never stop searching for innovative methods of lessening costs. Simultaneously, while they are looking to cut costs, they likewise aim to boost productivity and efficiency. Topping all these, investor and regulatory pressures for transparency also compound the mix. To respond to these frequently contradictory requirements, asset managers are more and more inclined to outsource operational tasks to third-party administrators.
Basically, third-party administrators (TPAs) offer a range of services to the insurance segment. Most of these companies assist in speeding up claims processes while providing prompt customer service and aid in maximizing customers' assets. They likewise present risk management, billing/payments services, data and analytics, and in a few instances, subrogation management capabilities. The kinds of claims that they handle include general accountabilities, water damage restoration, construction imperfections, product and professional liabilities, and employment practices.
Considering the diverse functions they fulfill and the manifold services they offer, they would need a device that can earn the trust and confidence of clients – they need to have a Third Party Administrator Bond.
The Oklahoma Third Party Administrator Bond is an unquestionable guarantee required by the Oklahoma Insurance Department and Commissioner demonstrating third-party administrators' inclination to kowtow all of the provisions stipulated under the Oklahoma Statutes, Title 36, Chapter 1, Article 14B entitled the Third-Party Administrator Act. Specifically, third party administrators are bound by the law to observe the following directives –
pay all insurers correct dues
have a written agreement between insurers and administrators
keep all records in the office for at least 5 years
approve all advertising with the insurer before mailing out
This likewise serves as a warranty that shields the State of Oklahoma and residents from TPAs who engage in devious activities or conduct themselves in a scandalous manner and renege from paying their taxes, charges, and fines.
Why do you need an Oklahoma Third Party Administrator Bond?
You need the Oklahoma Third Party Administrator Bond because your endeavor is significant to you and you consider your trade as vital to the economy. The bond can serve as an excellent marketing tool for you to stand out among your peers within the industry. With this bond, your clients and other stakeholders will look at you as a Third Party Administrator of respectability, someone who can be trusted, and an authentic professional.
How much does an Oklahoma Third Party Administrator Bond cost?
The Oklahoma Third Party Administrator Bond amount is $ 10,000. Bond premiums are greatly dependent on the third-party administrator's financial capacity, potential income, and tax payments history. If the TPA has an excellent credit score, a good reputation within the industry and the community, and has not been previously convicted of any crime or misdemeanor, he/she is likely to pay lower premium rates than those who have low credit scores.
How do I get an Oklahoma Third Party Administrator Bond?
Getting an Oklahoma Third Party Administrator Bond is simple. Choose a reliable surety company that you know can serve your specific needs, can address your concerns without delay, and can respond to whatever challenges you will encounter in the process. Give them a call NOW!