What is an Oklahoma Motor Vehicle Dealer Bond?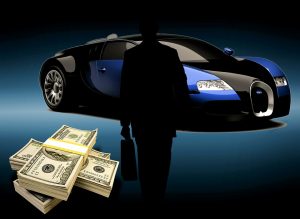 Despite the many challenges that the automotive industry has faced in recent years, the United States remains one of the world's biggest automotive marketplace and home to a multiplicity of global vehicle manufacturers, dealers, and auto parts suppliers. In 2009, vehicle production was less than 6 million units, however, production doubled to over 12 million passenger vehicles in 2015. In a statement to the Senate Energy and Natural Resources Committee, Auto Alliance says that the automotive industry spends nearly $100 billion on R&D, with $18 billion per year spent in the United States.
In 2015 alone, the United States sold overseas roughly 2.6 million vehicles appraised at $65 billion to over 200 nations all over the globe, with supplementary exports of automotive accessories and parts assessed at around $81 billion. With an open investment strategy, a huge consumer market, a highly capable workforce, obtainable infrastructure, and government enticements, the United States is the leading site for the future of the vehicle industry. These gigantic figures are enough reason for vehicle dealers and merchants to secure for themselves a Motor Vehicle Dealer Bond so that they won't be left behind by their rivals in the industry.
The Oklahoma Motor Vehicle Dealer Bond is unequivocal security that will shield car buyers and the general public from damages as a result of second-rate work, careless efforts, unnecessary errors, and lapses of judgment committed by a motor vehicle dealer. The bond likewise represents a demonstrable guarantee that in the event a dealer takes part in any unjust activity or fraudulent business practices such as selling vehicles for an incorrect price or holding back very important information, a remedy can be resorted to thru the bond to help jeopardized customers.
Why do you need an Oklahoma Motor Vehicle Dealer Bond?
You need the Oklahoma Motor Vehicle Dealer Bond because you want to show your clients that you have the capacity and the competence to provide services in an honest and skilled manner. Having the bond is an indispensable strategy to advance your status as a business owner and can repeatedly boost your image within the industry.
More details about the Oklahoma Motor Vehicle Dealer Bond
Before obtaining the Oklahoma Motor Vehicle Dealer Bond, you must have a 1) filled up Original Application for Three Year Vehicle Dealer Certificate as a Dealer or Rebuilder of Vehicles, 2) a liability insurance certification, and 3) education certificate from an approved provider or DMV's Education Requirements Certificate of Exemption Form and your fee payments.
How much does an Oklahoma Motor Vehicle Dealer Bond cost?
The Oklahoma Motor Vehicle Dealer Bond amount is $25,000. Bond premiums are computed based on the registrant's financial history and credit score. Those applicants with robust financial credentials normally pay rates calculated between 1% – 4% of the bond amount. Those who have histories of felony convictions may be asked to pay higher premium rates.
How do I get an Oklahoma Motor Vehicle Dealer Bond?
Getting the Oklahoma Motor Vehicle Dealer Bond is effortless. Choose a reliable surety company and call ASAP! An experienced surety professional will enthusiastically provide you with answers to whatever concerns you have in the operation of your business.