What is an Ohio Auctioneer and Auction Firm Bond?
Get to know what this bond is for and how to easily apply for one today!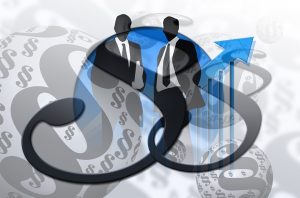 Auctioneers and Auction Firms who are applying for a license in the State of Ohio are obligated to post a separate surety bond. 
This requirement is mandated by Chapter 4707 of the Ohio Revised Code and is enforced by the Department of Agriculture. 
An Auction Firm is a business entity that runs an auction or provides auction services. An Auctioneer, on the other hand, is a person who calls, recognizes or accepts offers for the purchase of goods or real estate properties in an auction. 
What are the bond amounts?

 
$25,000 – Auctioneer Bond 
$50,000 – Auction Firm Bond 
Those who have excellent credit scores may qualify for a very low bond premium or just 1% of the bond amount!  
Find out what needs to pay by getting your FREE quote here!   
What are the bond conditions?

 
The bond should be issued by a surety bond company that is licensed to conduct business in the State of Ohio such as Surety Bond Authority

 

The bond should be made payable to the Ohio Department of Agriculture

 

The Auctioneer and Auction Firm should comply with all the provisions of Chapter 4707 of the ORC, the rules and regulations of the Ohio Department of Agriculture, and all the other rules that govern Auctioneers and Auction Firms in Ohio

 

If the Auctioneer or Auction Firm commits a violation listed in Chapter 4707.15 of the ORC, the aggrieved party or the state will be eligible to file a claim on the bond

 

The Auctioneer licensee should maintain the bond for three years starting on the date of initial licensure

 
How can I obtain this bond?

 
To secure this type of bond, you must first seek the assistance of a surety bond company such as Surety Bond Authority.  
First, you need to submit a bond application.
Once the application is received, one of our expert surety bond agents will guide you through the whole process – from application until submission. We will make sure that you understand all the conditions before the bond is issued. 
An underwriter will then evaluate the following: 
Your financial strength

 

Job/business performance history

 

Your credit score 

 
Once the prequalification process is fulfilled, we will execute the bond and send it to you! 
What are the other license requirements?

 
Auctioneer: 
Possesses a good reputation

 

Trustworthy

 

Be at least 18 years old

 

Has a licensed auctioneer's written promise to sponsor the applicant during the applicant's apprenticeship

 
Auction Firm: 
Trustworthy

 

Is registered with the Secretary of State 

 

Corporations should be in good standing with the Secretary of State

 

Complies with rules adopted under section 4707.19 of the ORC

 

Knows the requirements of the ORC and the general principles regarding auctions, auctioneering, and auction management

 

Employs a firm manager 

 
Need this bond immediately? Call us now!