What is a North Dakota DMEPOS Bond?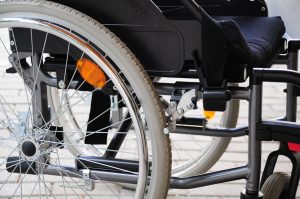 A Government Accountability Office report indicated falsified billing comprises virtually 68% of all resolved healthcare fraud cases. The report also revealed other widespread methods which made up healthcare deception activities. Among these were records falsification (25%), kickbacks (21%) and illegal acquisition of controlled substances and misbranding prescription drugs (21%). In the said GAO narrative, healthcare providers connived in 62% of the cases, the same way that beneficiaries were in connivance in 14% of the cases reported.
In all illegal practices committed, fraudulent billing is credited for approximately 42% of the convictions and judgments and is considered the most widespread type of healthcare fraud. In 2015, Medicare had a 40% improper payment rate for durable medical equipment, prosthetics, orthotics, and supplies, resulting in $3.2 billion losses. While inadequate documentation is the most common DMEPOS billing mistake which accounted for $2.6 billion in Medicare losses, a report from the Council for Medicare Integrity found podiatrists were the most responsible for offensive billing and overbilled almost 67% of the time.
With this kind of prevailing deception within the industry, it is tough for any DMEPOS provider and dealer to earn anyone's loyalty and continued patronage and quite difficult to make real profits. To survive in the business, they will need the DMEPOS-Medicare Bond.
The North Dakota Durable Medical Equipment (DMEPOS) Bond is a vital prerequisite mandated by the Centers for Medicare and Medicaid Services for dealers and providers of durable medical equipment, prosthetics, orthotics, and supplies. The main intention of the bond is to assist in reducing the incidence of Medicare billing fraud and other types of deceptive schemes. The bond is likewise an incontrovertible declaration guaranteeing that the operator/owner of a DMEPOS business will comply with all mandatory taxes imposed by the State in the operation of its business. Further, the DMEPOS Bond is proof that the DME operator is fully licensed to commence business operations within the State of North Dakota.
Why do you need a North Dakota DMEPOS Bond?
You need the North Dakota DMEPOS Bond because you want to be viewed as a respectable business owner who knows how to observe governmental controls and who knows how to look after the welfare of your clients and users of DME.
How much does a North Dakota DMEPOS Bond cost?
With the North Dakota DMEPOS Bond, providers and dealers, apart from those operating sole proprietorship businesses, must post a minimum $50,000 DMEPOS bond for each National Provider Identifier (NPI) practice location before getting authorization to bill Medicare. Premium payments will be determined by your credit score and financial history. Likewise, your profile including your reputation as a member of the community will be strong factors in the decision of how much the premium will be.  Additional coverage is needed if you have had past legal actions thrown at you and was convicted of any criminal act, lost your accreditation or was suspended, had a suspended license, or has lost Medicare billing privileges.
For the bond to be truly acceptable, it is your duty to see to it that the information provided on your bond application is precise and accurate. You have to be certain that the name of your organization is written and such business name that can be found on your license.
How do I get a North Dakota DMEPOS Bond?
Getting the North Dakota DMEPOS Bond is effortless. Choose a reliable surety company that you know can serve your specific needs, can address your concerns without delay, and can respond to whatever challenges you will encounter in the process. Give them a call NOW!