What is a New York Watch, Guard, or Patrol Agency Bond?
We've got you protected through this surety bond!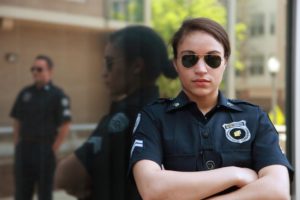 Watch, guard, and patrol agencies play a valuable role when it comes to one's peace of mind. Some of their duties include:
Protecting anyone and any property from theft
Prevent the stealing of goods, valuable documents such as bonds and stocks, and money
Each watch, guard, or patrol agency license application must be accompanied by a surety bond as stated in Section 74 of the New York State General Business Law.
The purpose of the surety bond is to ensure faithful compliance of the licensee to the relevant laws and rules while performing its duties.
This surety bond will also be conditioned to compensate the Obligee against any damages or losses as a result of the watch, guard, or patrol agency's breach of the aforementioned laws and rules.
What is the Watch, Guard, or Patrol Agency Bond?
The bond amount is $10,000.
Those who have excellent credit scores will be eligible to pay for a low bond premium! Bond premium starts at $100.
Want to get a tailored quote ASAP? Get your FREE SURETY BOND QUOTE HERE!
How can I get a Watch, Guard, or Patrol Agency Bond?
You can easily get this surety bond from us! We will guide you through the entire process. We'll make sure that you will understand what you are getting into.
Here's how to do get bonded:
You have to send an application to us. If you are ready to do that now, you may APPLY HERE!
After we have received your application, we will ask you to submit the necessary information needed for the underwriting process. These are the following:
Your financial capability
Your business or job performance history
Your credit score
You will also be required to submit a copy of the bond form.
An expert underwriter will carefully evaluate all three to attain the best credit decision possible. To avoid any delay, the information that you should submit should be organized and concise.
Your surety bond will be issued and sent to you!
What are the surety bond conditions?
The surety bond agent or company should be authorized to conduct business in the State of New York
The surety bond should be payable to the People of the State of New York and any person who has suffered an injury due to the Principal's violation of any of the provisions or by its wrongdoings
The licensed watch, guard, or patrol agency must comply with the provisions of Article 7 – (70 – 89-A) of the New York State General Business Law, as well as the rules and regulations of the New York State Department of State Division of Licensing Services
If the licensed watch, guard, or patrol agency commits a violation, the aggrieved party will be eligible to file a claim against the surety bond
Get bonded immediately! APPLY NOW!