What are New York Utility Bonds?
Secure a utility service that you need through this surety bond! APPLY NOW!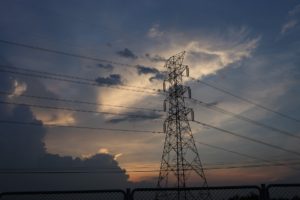 Utility bonds serve as a deposit or financial guarantee to a utility company in case the Principal or the person who applied for a utility service defaults on his or her obligation such as paying the utility bill due on time and in full.
When this happens, the utility company will file claims on the surety bond up to its penal sum to cover any financial loss.
First-time applicants or applicants that have a history of delinquent accounts may be required to procure a surety bond by the utility company in New York before providing a service or restoring service.
What are the Utility Bond amounts?
The bond amount will vary per utility company or provider. Before you apply for a utility bond, verify the full amount that you need with your provider.
Here's a list of the utility providers in New York:
Con Edison
Key Span Gas East Corp DBA National Grid
Long Island Lighting Company
National Fuel Gas Distribution
Once you have determined your bond amount, we will be able to give you your tailored bond premium. The better your credit score is, the lower your bond premium will be!
If you know your bond amount now, you may get your FREE SURETY BOND QUOTE HERE!
How can I get a Utility Bond?
SEND US A BOND APPLICATION – We begin the bonding process with an application. You may send your application for this bond HERE!
UNDERWRITING – Once we have received your application, an underwriter will ask you to submit the following important requirements:
Proof of your financial capability
Your business' history
Your credit score
To avoid any delay, make sure that your requirements are complete before submitting them.
ISSUANCE – As soon as the underwriter has completed the necessary in-depth check, we will immediately issue the surety bond and send it to you!
What are the bond conditions?
The surety who will issue the surety bond should be authorized to conduct business in the State of New York
The surety bond should be made payable to the utility provider (Con Edison, Key Span Gas East Corp DBA National Grid, Long Island Lighting Company, National Fuel Gas Distribution)
The Principal is obligated to comply with the rules stated on the surety bond as set forth by the utility provider
If the Principal violates the rules such as failure to pay the necessary bills on time and in full amount, the utility provider will be eligible to file a claim on the surety bond
Fast service. Fast approval. Fast delivery. APPLY TODAY!