What is a New York Ticket Resellers License Bond?
Know the who, what, and how of this important requirement for ticket resellers in New York!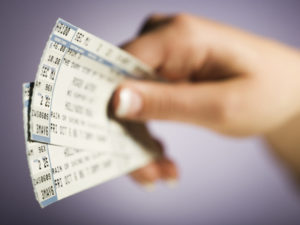 The following ticket resellers are required to procure this surety bond as part of their license requirement:
Ticket resellers that resell tickets within a place of entertainment
Ticket resellers that resell tickets through his or her internet website. However, owners, managers, or operators of websites that do not engage in the resale of tickets, but rather serve only as a platform for facilitating the resale through a competitive bidding process between third parties will be excluded from acquiring a license and a surety bond.
The surety bond will serve as a financial guarantee in case the ticket reseller violates the terms of his or her license, as well as all the laws and rules that govern ticket resellers in the State of New York.
When this happens, any person who has suffered damages because of the misconduct of the ticket reseller will be able to recover any payment due on the surety bond.
This requirement is in line with Article 25 of the New York State Arts and Cultural Affairs Law.
What is the Ticket Resellers License Bond amount?
The bond amount is $25,000
If you have an excellent credit score, you will be eligible for a very low bond premium! Call us to know more by calling us, or GET YOUR FREE SURETY BOND QUOTE HERE!
How can I get a Ticket Resellers License Bond?
To secure this type of bond, the ticket reseller license applicant must seek the assistance of a surety bond company.
You will be asked to apply for this bond. If you're ready to apply for one right now, you may easily do so HERE!
Once the application is received, the surety bond company will immediately process it. In our case, one of our expert surety bond agents will guide you through the whole process from the time you applied for the bond. We will make sure that you understand all the conditions before we issue the bond.
An underwriter will then evaluate your financial strength, job/business performance history, and your credit score. You will also need to obtain a copy of the bond form to fill up.
Once the pre-qualification process is fulfilled, we will execute the bond and send it to you!
What are the surety bond conditions?