What is a New York Service Contract Providers Bond?
Understand the value of this surety bond today!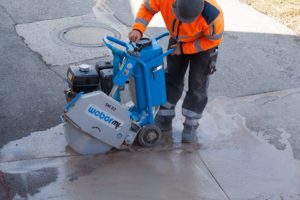 To ensure that the obligations of service contract providers will be fulfilled, the New York State Department of Financial Services requires them to procure a surety bond before engaging in the business of providing service contracts. Some examples of service contracts are:
Repair of property that has been damaged by power surges
Repair of residential appliances
Repair of cracks on a motor vehicle windshield
Towing, rental, and emergency road service
If the service contract provider fails to accomplish its obligations under the terms of the surety bond, the person who has suffered damages will be indemnified.
The surety bond requirement is in accordance with Section 7903 of the Insurance Law of the State of New York.
What is the Service Contract Providers Bond amount?
The surety bond amount will be on a case-by-case basis. The bond amount will not be less than 5% of the gross consideration received by the service contract provider upon the sale of service contracts minus the claims paid. However, the bond amount should not be lower than $50,000.
If you know your bond amount now and would like to find out what your bond premium will be, you may get your FREE SURETY BOND QUOTE from us HERE!
Those who have excellent credit scores will be eligible for a very low bond premium, or just 1% of the bond amount!
How can I get a Service Contract Providers Bond?
You can easily get this surety bond from us! We will guide you through the entire process. We'll make sure that you will understand what you are getting into.
Here's how to do get bonded:
You have to send an application to us. If you are ready to do that now, you may APPLY HERE!
After we have received your application, we will ask you to submit the necessary information needed for the underwriting process. These are the following:
Your financial capability
Your business or job performance history
Your credit score
An expert underwriter will carefully evaluate all three to attain the best credit decision possible. To avoid any delay, the information that you should submit should be organized and concise.
Your surety bond will be issued and sent to you!
What are the surety bond conditions?
Ready to apply for your surety bond? START HERE!