What is a New York Secondhand Dealer Compliance Bond?
Start dealing with secondhand articles through this surety bond!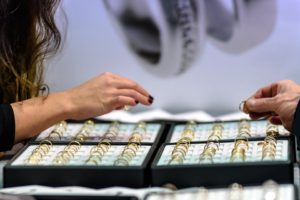 Every secondhand dealer in New York City is obligated to apply for a license before they can start dealing with secondhand items. One of the most important requirements of the said license is a compliance bond.
As the name of the surety bond suggests, it will ensure that the secondhand dealer will comply with the state laws and rules that govern the trade. If noncompliance occurs or any misconduct is committed by the licensed secondhand dealer, the surety bond will provide compensation to the person who has suffered damages.
The secondhand items include, but are not limited to, the following:
General Secondhand Dealer License
Secondhand article regardless of nature with the exception of automobiles
Gold, silver, platinum, or other precious metals
Pawnbroker tickets or other evidence of pledged articles
Used electrical appliance, electronic equipment, or component parts
Receives secondhand items in exchange for credit
Secondhand Automobile Dealer's License
This prerequisite is in line with Section 20-266 of the New York City Administrative Code.
What is the Secondhand Dealer Compliance Bond amount?
The bond amount is $1,000.
If you have an excellent credit score, you will be eligible to pay for a low bond premium!
Check out what you need to pay by getting your FREE SURETY BOND QUOTE HERE!
How can I get a Secondhand Dealer Compliance Bond?
You can easily get one by simply applying for this surety bond! Here's a step-by-step guide on how to get this surety bond:
Submit a surety bond application to us! Once we have received your application, we will inform you about the important information or documents that you must submit to move forward to the next step of the bonding process, which is underwriting.
During the underwriting process, our expert underwriter will assess the following:
Your financial capability
Your business or job performance history
Your credit score
It is important to provide us with clear and organized information to prevent any delays. Our expert underwriter will check everything that you have submitted, and once that is finished, we will immediately send the bond to you!
What are the surety bond conditions?
The surety who will issue the bond should be authorized to do business in the State of New York
The surety bond should be made payable to the City of New York
The surety bond should be approved by the New York City Commissioner of Consumer Affairs
The licensed secondhand dealer must comply with the provisions of Title 20, Chapter 2, Subchapter 11 of the New York City Administrative Code, as well as the rules and regulations of the New York City Consumer Affairs
If the licensed secondhand dealer violates the said laws and rules, the aggrieved party will be eligible to file a claim against the surety bond
Ready to start on your bond? APPLY HERE!